Wordpress vs. Magento vs. Drupal: Ultimate Comparison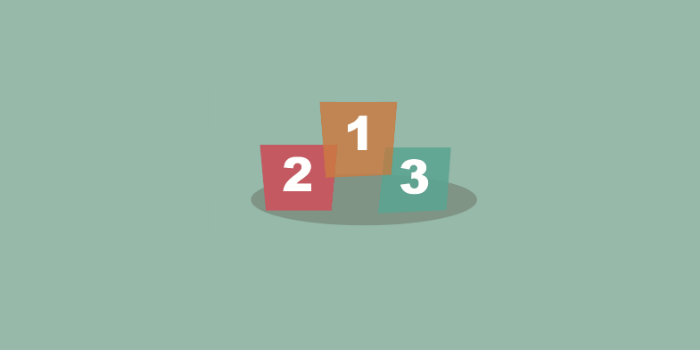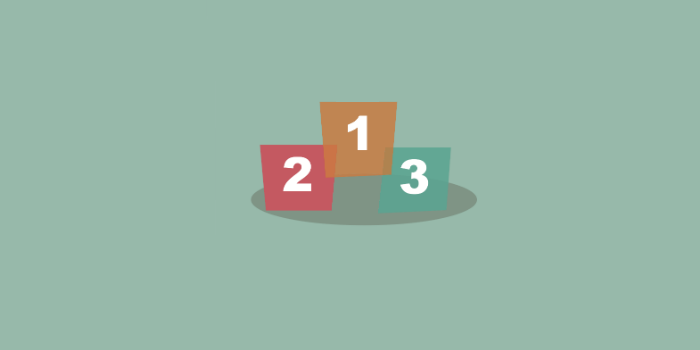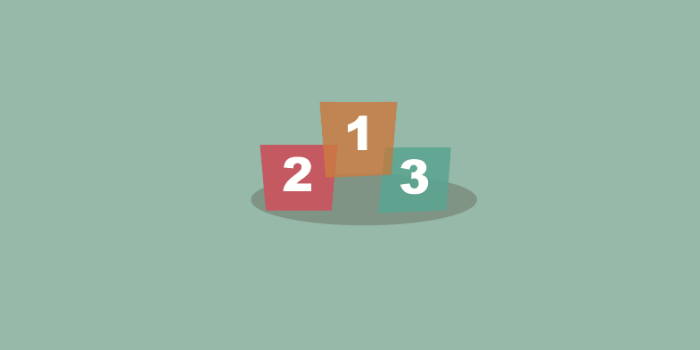 Using a content management system (CMS) powers your site a lot and it helps you to communicate with your customers easily and quickly. Actually, a CMS with simplicity saves your precious time and you can concentrate on improving your business. When you use a CMS, you enjoy lots of benefits: easy management of your site's contents, full control of your site, no requirement of having deep technical expertise, etc.
These days, there are numerous content management systems (CMSs) and new names getting added to the list of popular CMSs, new coming generation of website builders find themselves in an indecisive situation while selecting the right CMS for their needs. When you choose the right CMS, you can easily create an awesome website that can attract users and work flawlessly. Regardless of your website development requirement, selecting the right CMS system will help you as a quick solution to get your dream website quickly.
In today's highly competitive world, everybody expects their website to perform well and fulfill the needs. WordPress, Magento and Drupal are three main CMSs that are quite popular among every professional web developer. Here is a complete analysis of these 3 CMSs that will help you make a well-informed choice easily:
A quick look on WordPress, Magento and Drupal:
WordPress:
WordPress is an admired CMS, used by more than 74.6 million websites all over the world. It hosts numerous bloggers and has a huge plugin and theme library, which allows bloggers to use their favorite themes and plugins to increase the functionalities of their website and make it user-friendly. This CMS also boasts of strong SEO capabilities which make it easy to use. Even a person with less technical knowledge can run a WordPress blog/site smoothly and easily.
Magento:
Actually, Magento is open-source, which is ideal for e-commerce stores and mainly powers business websites. It can easily be integrated with many third-party sites and shipping services. This is the main reason why E-retailers use Magento. This feature-rich CMS comes with built-in SEO features which help SEOers to improve the ranking of Magento sites in Google. You can easily handle multiple stores with one Magento website and customize it with profound ease. One of the best things about Magento is that developers keep updating it regularly and its updated version comes with new features and functionalities than its predecessors.
Drupal:
Drupal is a free, open-source and extraordinary CMS which powers at least 2.2% of all websites worldwide. It is a much-needed injection of quality in the E-commerce space, in which web geeks look for a formidable open-source alternative to paid options. This CMS is ideal for you if you are running online stores or websites that hold complex data in large amount. However, you need to have a healthy amount of technical skills to use this CMS.  For novice people, who choose this platform, may face problems while operating it and they might need the assistance of an expert Drupal developer to run it smoothly.
WordPress Vs Magento Vs Drupal: Ultimate analysis based on various features:
1. Newbie affability & ease of use: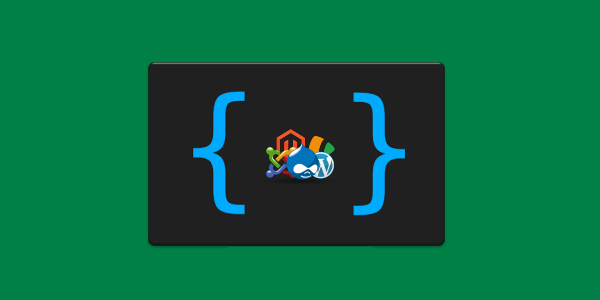 All those people who create their websites are not experts and experienced web developers, programmers and designers. Actually, they are average users who simply want to create their website. Ease of use and newbie affability are two most important factors which determine the popularity of CMSs:
WordPress is easy to install and one of the best things about this popular CMS is that most of the WordPress hosting providers offer one-click installation of WordPres, which makes it easier for new users to start WordPress blogging quickly. The experience of users of WordPress (after installation) is much better than Magento & Drupal. Although absolute beginners can operate WordPress sites easily, but they need to have at least the basic knowledge of PHP, MySQL, CMS management and HTML coding to run their blogs/sites with profound ease.
You can install Magento easily in a few minutes. You can install it either manually or use the Softaculous auto installer available in cPanel. All new users of Magento need to have some knowledge of CSS, PHP, MySQL, CMS management and HTML coding to operate it successfully. In case you face problems to operate your Magento website, you can either opt for Magento development companies or hire a developer to setup your website.
Drupal's installation is akin to WordPress. Therefore, simply download it and run the installation script. As this CMS comes with pre-packaged bundles with modules and configurations, you can create specific websites based on your needs. Absolute beginners may face problems to operate this CMS. To run a Drupal blog smoothly and easily, they need to have a sound knowledge and technical knowledge. Take the help of expert Drupal developers if you face problems to manage your Drupal blog.
2. Security: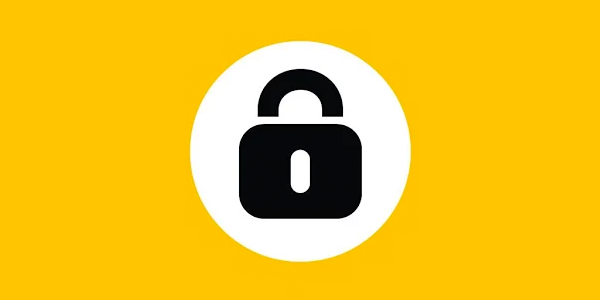 When you choose a CMS for your website, the issue of security (of your site) comes first in your mind because almost all websites available on the Internet are vulnerable to various security threats.
As WordPress is the most popular CMS on the world, there is no doubt it is the darling of online hackers as well. Nevertheless, WordPress is built on a very secure code and it automatically responds to security vulnerabilities. It has an auto-update mechanism which allows WordPress websites to get updated automatically when there is a new security patch. You can also secure your WordPress websites with the use of automated backups, two-factor authentication, security plugins and various other tricks.
As Magento is the most popular E-commerce platform, it also faces numerous online attacks from online hackers who hack websites and steal sensitive data to reap fiscal benefits. Magento is already equipped with a good number of built-in security features, you can take several other precautions and can use security extensions to protect your Magento website against various online threats.
Drupal is very serious when it comes to security. Whenever new security vulnerabilities are discovered, the developers of Drupal publish them on their blogs and make Drupal users aware of it. There is a perception that Drupal is more secure than Magento and WordPress and it is true to some extent but you need to strengthen your site's security to escape from various online threats.
3. Multi-Lingual Support:
Several websites that are being created every day, are either Non-English or Multilingual. Therefore, many people look for a CMS that can handle multiple languages easily. A multilingual website allows webmasters to reach out to a larger bunch of users from all kind of places.
WordPress is available in several languages and it is an ideal platform to create a multilingual site easily. Always keep in mind that WordPress does not support multiple languages by default but you can use a few excellent plugins that allow you to create a multilingual WordPress site easily.
As 72.4% of worldwide consumers use their native language while shopping online, E-retailers tend to make their E-store available in other languages also apart from English. The default language of Magento is (US) English but there are several ways that you can set up a multilingual Magento store and can obtain leads worldwide.
Drupal has built-in support to deal with non-English or multilingual sites. For this, you need to enable locale and content translation modules. After this, you can easily add site and admin interface languages from Drupal's configuration section and make your Drupal site multilingual.
4. Help and support options: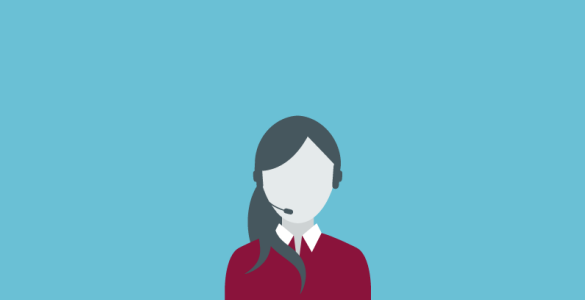 As beginners are unfamiliar with technical issues of most of the CMS, availability of help and support (from developers) is significant for them. It helps them to deal with technical glitches while using a new software.
WordPress has a strong community of users, which makes it easier for any novice blogger to seek help on the official support forums, docs, handbooks, codex, slack channels, stack exchange, and almost every forum available on the internet in case they face any technical issues while operating WordPress websites. There are numerous sites which provide hundreds of tutorials, video tutorials, and articles for beginner level WordPress users. Apart from this, you can also get paid support for expert WordPress developers at very reasonable price.
When you run a Magento site, there will be several technical issues that prevent you from efforts that aimed at making your site user-friendly and professional. You may seek free assistance from the support center if you come across low-level technical issues. But in case you have bigger technical issues that are affecting your site's functionalities, you can opt for Magento development companies to solve the technical issues.
Drupal has a very proactive community of fans and users which allow you to find all the community support options for Drupal in an easy and effortless way. Whenever you have a technical issue while operating Drupal website, you can find developers and companies offering professional Drupal services easily in Drupal marketplace.
5. Addons and Themes:
WordPress has a few pre-installed default themes and it also allows users to change their site's appearance using these themes. Furthermore, you can also use premium themes offered by third party theme shops. Plugins are the real power of WordPress and they are available in sufficient numbers in official WordPress plugin directory and they are absolutely free too. You can also purchase premium plugins which are available with paid support provided by developers.
No matter what type of functionality you want to include within your Magento portal, there is always an add-on that helps you to do the same. Go to the official website for Magento and look for Magento extensions and themes as per your needs.
The issue of the availability of themes and modules gives jolts to its users. They will have to look for the module and theme they want to add to their site and then discover the project's zip file URL. Ultimately, they can enter the URL in the modules or themes page to install them. Although, there are modules that help you do almost anything (on your site) and new ones are added regularly, but the number of this CMS's modules is less than WordPress.
6. E-commerce features:
You can use WordPress as an E-commerce platform if you have a small scale business. When your business grows, you must consider migrating your WordPress e-store to other platforms such as Magento, Drupal, Joomla, etc, to handle the rapidly increasing traffic, merchandise, orders etc.
It is the preferred E-commerce platform for creating online stores. Numerous leading brands are using this excellent platform to reach out the maximum number of online shoppers and squeeze business out from them. Moreover, based on your needs, you can host several websites on a single Magento store which allows you to expand your E-commerce wings in all directions rapidly.
You can use Drupal as E-commerce website, but it is not as convenient as compared to Magento & WordPress.
So, who is the winner among WordPress Vs Magento Vs Drupal? It depends upon your requirements. Have a look at main categories listed here below:
As a CMS platform: All these three
As an E-commerce platform: Magento
As a typical website for different purposes: WordPress
Note: Before choosing any CMS for your website, keep your budget and site requirement in mind.