WordPress vs Joomla: Which One is Right For Me?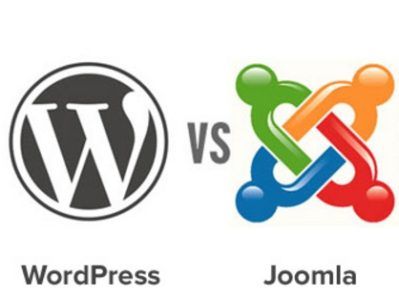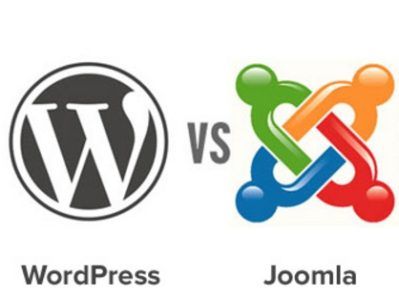 In today's world, you have a lot of options as a new website owner. You can choose a free platform if you are casually testing the waters, or you can go all in with a self-hosted site on one of the many content management system (CMS) platforms available.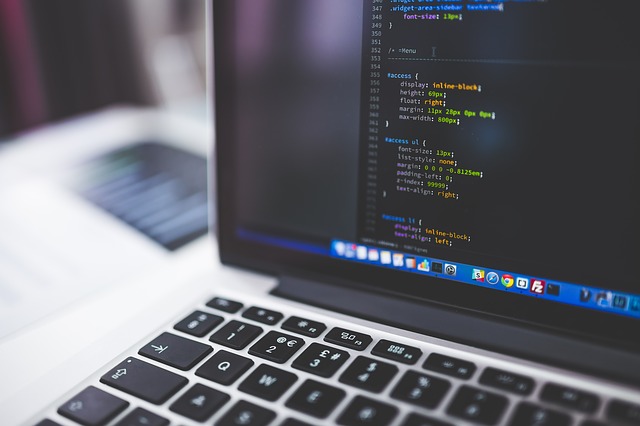 Today we are going to look at the top two contenders. On the one side, you have WordPress. On the other side, it is Joomla. Both are incredibly powerful programs and both have a lot of unique features. Which one is right for you? Today, we are going to find out.
Round One: WordPress
WordPress is a name that is easy to stumble upon in today's online world, but it was not always that way. In the short time since it was created, WordPress has grown to become one of the most widely used platforms for running websites. In fact, 48% of the top 100 blogs are powered by this incredible software.
It all began in 2001 when a blogging platform called B2 Cafelog was launched. When its creator stopped updating the program, Matt Mullenweg and Mike Little decided to create a fork of the program in 2003 that they could use to improve on its features and give people something to use for creating their websites. This fork was called WordPress.
Let's take a look at what makes this program so special.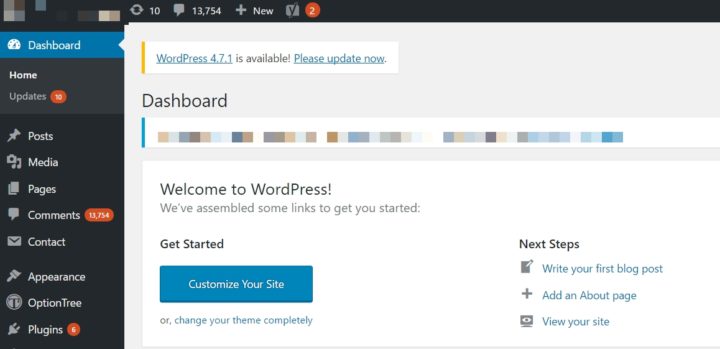 1. Easy to Install and Use
WordPress installation is the very definition of easy. In fact, many hosting companies offer a "one-click installation" where you need only click the install button to make everything fall into place. Between this and the hosting setup, you can have a website up and running in five minutes flat, it is insane.
Once you have it installed, WordPress functions a lot like the familiar Microsoft Word in terms of its layout and design. Everything is clearly labeled in the dashboard, and constructing a post includes all of the buttons and functions you would expect from an entry-level content editor.
Of course, WordPress also caters to the advanced users among us and offers the ability to customize everything in the backend and create custom styles or widgets through the use of programming languages. It's about as flexible as it gets in this regard.
2. Customization Through Themes and Plugins
WordPress is known for the insane amount of customization it offers for both beginners and advanced users. For the average website owner, you will find a gigantic catalog of themes that are both free and paid depending on the type you select. These themes give your website an entire layout, basic functionality, and plenty of other added features based on the one you choose.
Advanced users can build their own themes or customize their favorite ones through the use of secondary child themes. We are not done yet, though. WordPress also offers a selection of plugins that is well over 30,000 options.
These miniature apps add additional functionality to a website in the form of things like social media buttons, caching, image optimization, and plenty more. Many of these are also free, with paid options for premium versions. It truly is the perfect platform for building and designing a website.
3. Free Forever
WordPress is an absolutely free and open-source program. You will pay for things like plugins and themes, and of course, you will need to pay for hosting, but the program itself does not cost a dime. You can also get many of the plugins and themes you need for free in order to begin with as well.
4. Huge Community
Since the program is open-source, there is a huge community of people working on it to create improvements and add their own options through the use of plugins and themes. This also means that if you need help, it is available all around you.
A dedicated support forum is always filled with thousands of users who can help you with any issues you may come across.
Who is it For?
Beginners especially, but advanced users will find a lot to love her as well
People who want to get a website up and running quickly
Bloggers, online businesses, news websites, anything really
Round Two: Joomla
Joomla is the second largest CMS platform on the internet and has a lot of features that make it a strong competitor to WordPress. The history of this program began in 2000 when an Australian company developed a CMS called Mambo. It was well-received, but in 2005, a copyright dispute caused most of the original team members to resign.
Just like WordPress, a fork of the program saved the day and Joomla was born. The name comes from the phonetic spelling of the Swahili word for "jumla" which means "all together." The first version of the program was launched on September 16, 2005.
Today, Joomla is the second most used CMS behind WordPress. Let's take a look at what this program is doing in today's world to bring epic websites to life.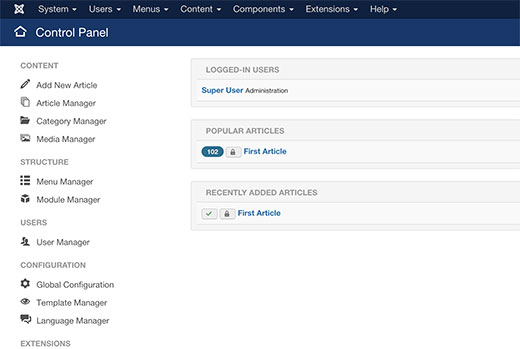 1. Good Balance
Some WordPress users with an intermediate knowledge of web development may feel like they are being held back. The other side of the spectrum is Drupal, which does not hold your hand in the slightest. Joomla offers a nice middle option where you can flex your experience and knowledge while still having that safety net of help and assistance from the platform itself.
2. Social Networks
Joomla has the unique ability to create a social network for your site's users. The process is fairly quick and easy, giving you the chance to get a network in place that will keep your users engaged.
3. Great For eCommerce
Joomla is known for being extremely friendly to eCommerce sites. Creating an online store is incredibly simple and easy to customize. The same thing cannot be said of setting up shop in WordPress or Drupal.
4. Good For Intermediate Users
Joomla has the added benefit of being in the sweet spot when it comes to functionality and power. While WordPress can be somewhat limiting to seasoned web developers, Drupal can throw them into the shark pit if they are not careful.
Joomla strikes a balance between these two extremes by providing a platform that non-techy people can easily understand, while also giving developers the reins to make changes across the board.
5. Plenty of Resources For Help
Much like WordPress, Joomla has a great community and support system in place for people who need help. It does not have the same user base for answering questions quickly, but it does have some solid technical support for those who need it.
6. Free Forever
Just like WordPress, Joomla is completely free to use for your web server. Even though the program is free, you will still need some kind of hosting solution in place to use it, so keep that in mind. That being said, many hosting plans will install Joomla for you when you are setting everything up.
Who is it for?
Online business owners who want to quickly get an eCommerce site up and running.
Increased flexibility for developers when compared to WordPress
User-friendly for beginners
Final Thoughts
WordPress and Joomla both offer excellent ways to get a website up and running. It all depends on how much experience you have and what type of site you are looking for. Whichever one you choose, you will have a great foundation for your success.
Which of these platforms do you prefer? Tell us why in the comments!