Vinaora Visitors Counter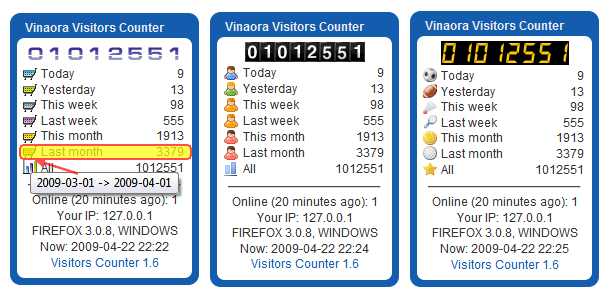 Vinaora Visitors Counter is a famous and nice counter module for Joomla!. This module shows you the number visitors of your site by day, by week, by month. And this module is now used in thousands of websites. If you were here, download and install it, you'll like it.
Screenshots
Download
Demo
How to remove the footer link?
Please email to admin [!@!] vinaora.com