The 2018 Top Corporate WordPress Business Themes for You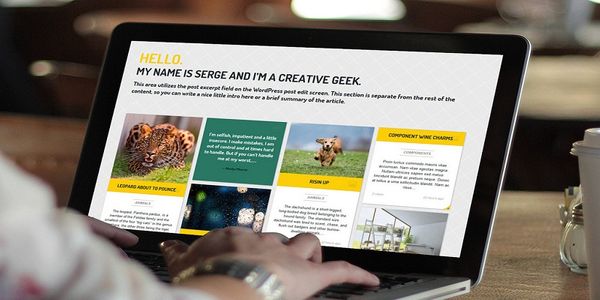 Everyone knows that it is so easy and cost-efficient to develop WordPress business websites. Including that of many leading global corporations, a large number of business and e-com sites are now running successfully on this platform, and hundreds of them are getting added on a daily basis.
If you are planning for a business website on WordPress, the primary requirement is to choose an adequate WP theme, which reflects a highly professional and corporate look and feel. It is essential for your consumers to trust the brand by seeing a website to boost engagement. Further, In this article, we will discuss the top-grossing corporate WordPress themes in 2018, which you can also use for your site.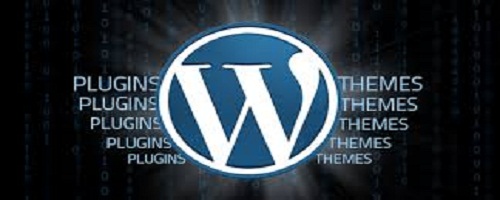 Creating a corporate website on WordPress
WordPress is highly flexible and is capable of integrating almost everything virtually to this online platform. For this, the primary requirement is to have a WordPress.org website vs. WordPress.com site.
Choose an appropriate domain name, and then you can follow the step-by-step instructions to create a WordPress blog/site all on your own. You can next think of choosing an appropriate theme from the repository and install it. Here are the top theme choices for business websites.
1. Enterprise Pro
It is an elegant and attractive corporate theme available for WordPress website makers. It is primarily built on top of the Genesis framework, which is fully optimized for performance and speed.
Enterprise Pro features a rich content space to showcase the company profile and other necessary details. There is also an easy theme customization options panel to advanced features including live customer support. The set up is also easy to be done by anyone.
2. Executive Pro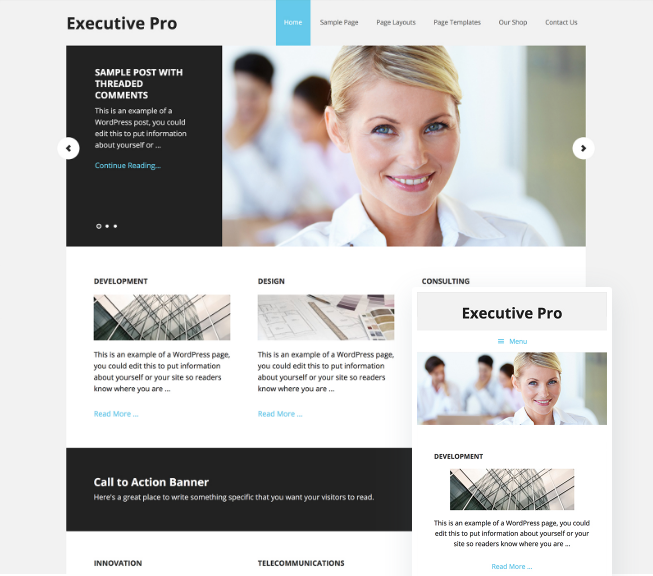 Executive Pro is yet another premium WordPress corporate theme, which is also built on the Genesis framework. There is an easy to use theme options panel available on this too, which enables random customization and instant run.
The major feature of Executive Pro WordPress theme is a widget homepage for customization. The homepage features a big slider to set up a company profile, projects, vision, and mission. There are various color schemes, multiple page layouts, and options like theme customizer and one-click call to action banner. There is also an option to set up an email custom newsletter widget.
3. Pinnacle
It is a free theme for corporate WordPress sites. It has a very beautiful and professional looking flat layout. This theme is loaded with a lot of handy features that allow the users to customize the website to make it unique based on your branding parameters.
Pinnacle is also an ideal theme for those who are planning to make your site an e-com store. It supports WooCommerce, which has all the features of creating online carts.
4. Ultra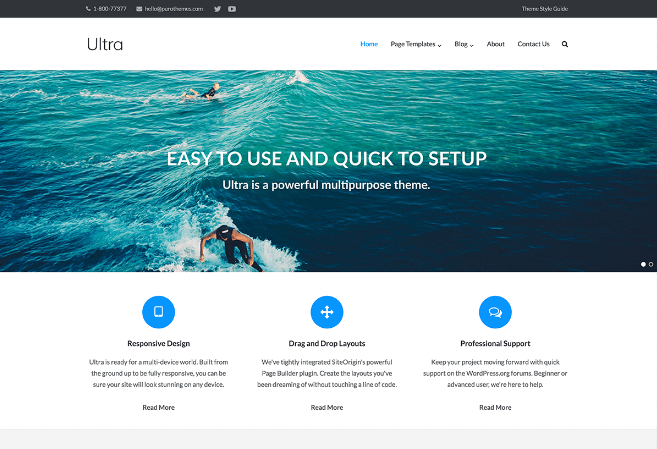 Ultra is an ultra-modern corporate theme to be used for WordPress business sites. There is a built-in drag and drop support allows the users to easily and instantly create any business pages as you like.
There are dozens of readily usable templates, modules, and customizable widgets. All these feature a robust and professional environment to construct an adorable and function-rich website in a matter of minutes.
5. Digital Pro
Digital Pro is a corporate theme for digital media companies and businesses. The homepage of the theme has several Widgetized areas, a big header image with a CTA (call to action), and customized widgets that can help you build your site in moments. It has theme options, several color schemes, layout choices, and a header area that you can customize with text or image-based logo support.
If you are planning to make a review website or other business support sites, it can be used most effectively. For example, if a site to be made for debt consolidation reviews, for the users to follow easily, there are customizable features on the Digital Pro platform to incorporate this requirement quickly.
6. Landing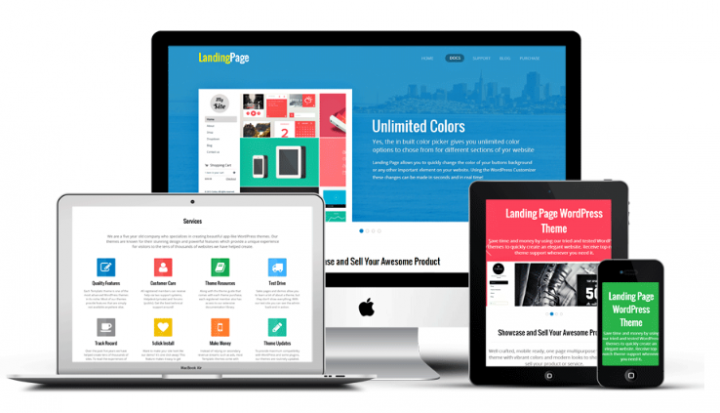 Landing is one of the best corporate themes on WordPress, which is both stunningly beautiful and customizable. There is a built-in page builder out there, which makes the creation of business landing pages much easier without the need to write a single line of code.
There are around 25+ instantly good builder templates, which you can use for customization.  There are also features like multiple header designs, portfolio management, sliders, events, parallax scrolling backgrounds, sliders and more.
7. Ampersand
Ampersand is another stunning corporate WordPress theme which features a two-column standard layout. For those who want to place photos on top, there is a large image header out there on the home page. It is ideal for displaying items on portfolio websites.
The theme comes with multiple layouts perfect for blogs, project pages, and other business pages. Another attractive feature of this theme is the typography, which looks beautiful on screen sizes ranging from PCs to the smallest cell phone screens.
8. Potenza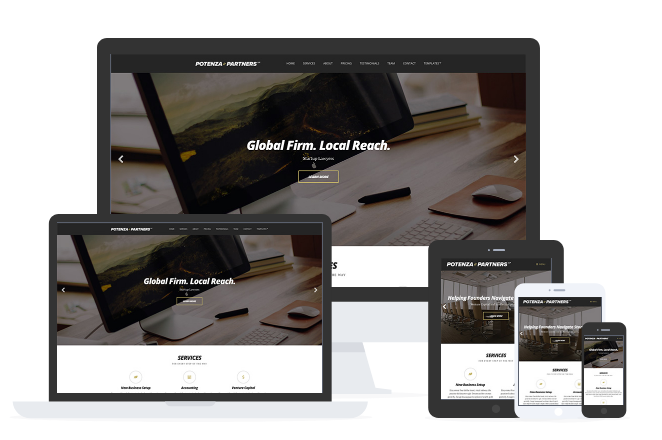 If your need is a powerful theme for your business to represent your brand, Potenza is one among the most powerful corporate themes available on WordPress. It puts forth a ton of flexible options. There is an easily customizable drag and drop builder for the homepage and a beautiful slider for homepage where you can showcase the most relevant pages on the website.
Another advanced feature of Potenza is a multi-column content widget, which is customizable. There are multiple layouts for each page. Moreover, there are also unlimited color choices for you to make the theme of your website well in line with your brand colors.
9. Float
Float is highly acceptable among the corporate users for its high customizability. There is a built-in page builder, and the theme comes with many ready-to-use templates. You can create any possible type of landing pages you can think of using this business theme.
Float also features the premium features as parallax scrolling, customizable backgrounds, social media integration, color choices, widgets, and a lot more.
10. Narcos
Narcos is another gorgeous multi-purpose WordPress business theme suitable for all size of corporate brands. It is also known as the digital agency website, featuring large header image, and premium parallax scrolling features.
There is a section built to include portfolio, display the testimonials, and also incorporate the staff profiles. There are six featured homepage layouts, each having customization and flexible site building options.
Hope this article helps you to find some top-rated WordPress themes to be used for business website making. In any case, it is ideal to explore as many options as possible before choosing an ideal theme for your business site. It is a one-time effort that can help your WordPress site to reap the best results for you over time consistently.