SEO and Social Media - Are They Really Connected?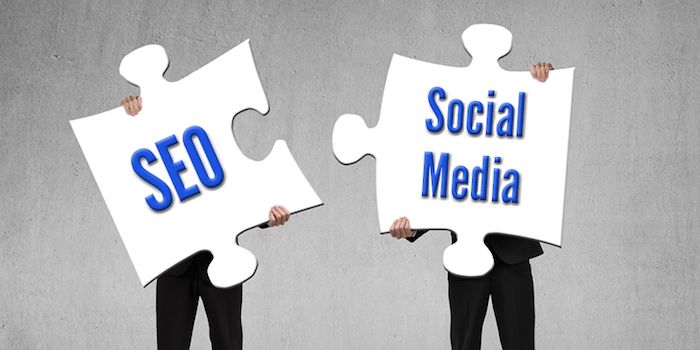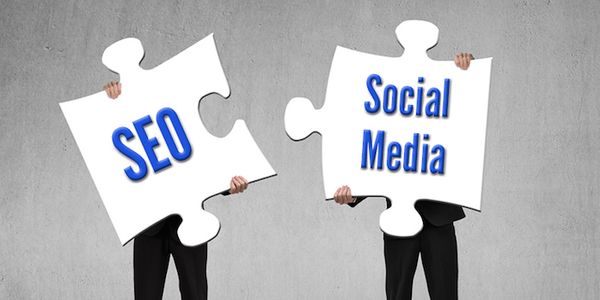 Every business with a website wants a return on investment (ROI), and their visitors converted to paying customers. Your website is the most powerful way to get your products and services onto the internet marketplace to attract your audiences. In order to do this successfully, business owners need to invest in their search engine marketing.
Google is continually developing, changing and updating their search algorithms, making it more difficult for websites to rank on Page One. Therefore, it is vital for the growth of every business to have their unique search engine optimization professionally researched, analyzed and applied.
The process of SEO is often applied incorrectly – it is an exact science and many people simply do not have the necessary skill, experience or knowledge to do SEO function perfectly within their websites.
There are presently more and more small to medium sized businesses that are not correctly applying SEO and need the assistance of a trusted professional.
Setting up your social media accounts and linking them to your website correctly is vital as it helps support your SEO efforts. Social media has a positive impact if applied correctly and help optimizing search engine by allowing Google's algorithms to read regular activity.
Traditional marketing is long gone and it is essential to change to keep up with online trends, for example, utilizing Facebook. Through likes, shares, boosting posts and Facebook advertising, it is now easier than ever to reach wider, more targeted audiences, thus driving more traffic to your website which will help to boost your SEO rankings even further.
There are many ways that you can increase your search engine optimization through the effective use of social media and consumer psychology. Here we explore some of the aspects that may be affecting your SEO, and how they can be improved.
Social Media Goals
Setting goals and tasks in Social Media are important. The following points within the infographic have been created to guide you about planning your social media activity, with the ultimate aim is to increase your SEO.

Has traffic to your website dropped off?
Low website traffic means that your site is not working for you. Using your social media channels regularly will allow you to gradually create links directly to your website through the efficient use of boosting posts, which will help to generate a healthy interest with your social media followers and encourage them to visit your website more regularly.
What is your customer loyalty like?
A scientific study by the Chartered Institute of Marketing (CIM) found that it is 4 to 10 times more costly to gain a new customer than to retain one.
To maintain the number of your customer, use social media to reach out to the clients that matter and build healthy relationships with them by engaging, supporting and communicating with them through these mediums. The psychology of customers is that they will bond well with a brand when they are confident and proud of their choice.
Studies show that it takes a real act of defiance or distrust in the brand to make a loyal customer move to another company.
Does your brand have a positive reputation?
Customer feedback is important as more and more prospective customers are now reading all the reviews that help them to decide whether or not to use your services.
Social media is one of the most popular mediums being used to date to regulate reviews. It helps to respond in real time, so you do not have any missed opportunities when using these popular channels.
Also, Google reviews can have a powerful impact, so it pays to encourage your existing clients to leave five-star reviews on your Google Business page.
Do you need to build customer awareness of your products or services?
Using social media will offer the broadest reach to customers. You need to create a unique and lasting awareness of your brand by using optimized, succinct, informative and helpful content and posts within your social channels.
Work with Professional SEO Consultants to Gain Page One Ranking
Your prospective clients are very search savvy these days and will often do a personality search on Facebook or LinkedIn if available. Profile Links on social media also provide good backlinks. These links can influence your page rank on Google and other search engines. To prove that social media profiles have good search rankings, just Google a renowned brand name, and you will find that their social media profiles such as Facebook, LinkedIn and Twitter will rank anywhere in the top 10-20 listings.
Facebook News Feed and advertising is probably the most visible platform for you to add social content to determine yourself as a leader in your field and drive traffic to your website. Facebook has unique targeting tools and capabilities, enabling you to identify and create a niche market for your business.
LinkedIn offers an extremely robust and dynamic network of over 340 million users, providing exceptional B2B marketing opportunities, and has a definitive base of professional users. Your objective there should be to build relationships with prospective customers.
Google+ is great when you have used SEO correctly, and browsers find you as a link ranked high on the results page. Social profiles are important to Google search. Internet gurus will tell you that a Google+ business page is one of the first things a prospective client will "click" on when searching online.
Business brands often accompanied by good visual content benefit from increasing their visibility on social media search engines such as Pinterest and Instagram, through proper use of categorized pins and hashtags.
The SEO Social Connection
Bing is second to Google in the search engine hierarchy, and they have always been clear about how their search algorithm promotes social site signals into their results. As a business owner, you need to be wise to seek out professional SEO assistance to include your website both on Google and Bing in your marketing paradigm.
The ultimate goal of using the web for your business is to get more traffic. With billions of users online, driving traffic to your business means that high-quality content and SEO should be paramount in your business plan. Not only do you have to budget for it, but to remain competitive, you must monitor and maintain your 'virtual storefront' so that it gives the best first impression possible and is easily found by your prospective paying customers.
Local Search Engine Optimization is important for all businesses. To connect using interdependent SEO and social media, Geotagging will vastly improve local web search page ranking on Google and influence your web traffic, which ultimately leads to more exposure and more sales.
In essence, search engine optimization is all about ensuring a website ranks as highly as possible – ideally on Page One – and using social media to its' highest potential is most definitely one of the best ways to achieve this. From boosting your content to encouraging old and new customers to interact on your social media pages, using the vast variety of social media platforms should be high on your list of priorities when marketing your business. Whether doing so by yourself or hiring a professional to do the legwork for you, SEO is without a doubt the best way forward for gaining higher levels of traffic to your businesses' website.
A little about the author.
Senka is the SEO consultant in Sydney and founder of Top 10 SEO. Keeping up to date with the latest algorithm roll outs and testing for up to 16 years. Having both an eye for detail, creativity, and a passion for helping businesses have the best quality websites and gaining the visibility they deserve on the internet with the people that matter.