Responsive templates from WordPress and their role in Mobile App Development
WordPress is an extremely popular, easy to use, flexible, and an open-source platform. It is popularly used for website development, design, and blogging. And it is considered to be one of the most widely accepted Content Management Systems. Many famous brands and Fortune 500 companies recommend using WordPress due to its advanced security and improved features. For creating mobile-friendly websites, many businesses choose WordPress themes and plug-ins.
WordPress mobile-friendly templates
Since the evolution of the mobile phones, the way we use them has changed eventually. It has changed from just a communication device to a smartphone, changing the way people use the Internet. With this, the need for more and more WordPress themes is growing.
Previously, the task of designing and developing a fully responsive website was considered to be tedious and time-consuming. Now with fully responsive and mobile ready WordPress templates and themes, it has become quite easy to work on. But how does one make the website appealing when it comes to small screens? How to design responsive design with flexible content? How do I make the website mobile friendly with WordPress themes?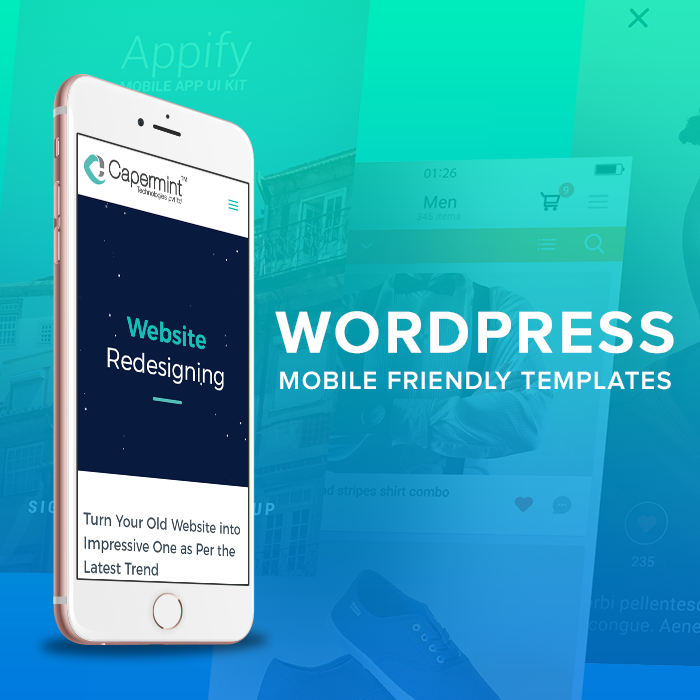 With the rapid adoption of tablets and smartphones, the importance of responsive WordPress websites is growing. With time, WordPress has itself evolved into a suitable tool for mobile app development. There is also a plenty of new plug-ins and services available in the market. Such services and themes make it easier to build the web and mobile apps.
Why Mobile App development companies choose WordPress?
From the business perspective, WordPress provides you with an all-in-one solution. When it is about growing your business with WordPress, you have certainly chosen the right tool. WordPress has enabled every company to develop their own website so that their business can prosper. One can build wonderful applications with this amazing technology. It has varied free and paid themes and templates that provide customizable solutions to create a fully responsive mobile app.
Most of the businesses prefer to develop their websites with the fully customizable WordPress templates. The magic lies behind those templates and themes; you just create a website, and next is what that will surprise you. The process itself is simple, time and cost effective. Business minds utilize such features to create wonderful and user-appealing websites.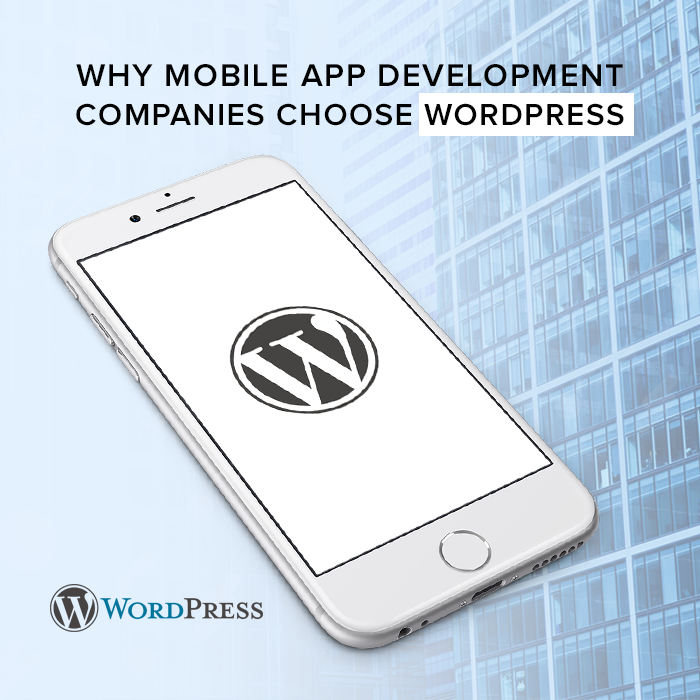 Why time and cost-effective?
Well, it is tedious to create a website with traditional approaches. Those are pretty time-consuming. And with time, the responsiveness for creating mobile-friendly apps has reached new levels. So, the best solution to these issues is utilizing the best WordPress provides. When it comes to business ideas and involvement, they always choose what is time and cost-effective. They either create websites and convert into mobile apps or simply use responsive templates. You are saving up both money and time.
How to convert a WordPress website to a mobile app?
Several plug-ins are available on the web that enables one to convert WordPress websites into mobile-friendly apps. Many businesses are involved in creating such tools that efficiently convert the WordPress websites into mobile apps. Some of the easily available plug-ins are: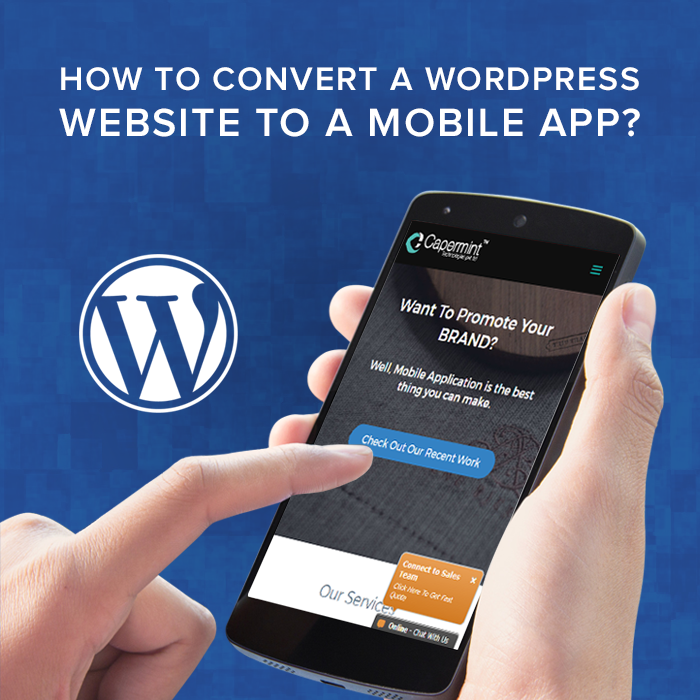 1. AppPresser
It is one of the successful tools available for converting WP sites to mobile applications. It is designed for optimizing the WP site or app. It helps to design apps for both Android and iOS. This somehow requires technical minds to help you with building the sites. But it is considered as an effective tool as it is available for free. Simply build your app with this tool and upload it to the play store. The tool includes different features like social network elements, touch gestures, and the like.
2. WordApp
Converting a WP site into an iOS or an Android application becomes easy with this smart plugin. It provides ample of templates to obtain the best site. There are also customization options for templates. So, you can simply modify your templates and create amazing websites. It also has other features such as geolocations and push notifications.
This tool is available in the paid version but is utilized by many.
3. IdeaPress
This is the best tool for non-coders to create Android, Windows, and iOS apps from WP websites. Simply install the plugin, follow the instructions, design your app and publish it on play stores. Though it is a paid plugin, most of WordPress development businesses choose this, owing to its efficiency.
Thus, to grow your business successfully, one must provide excellent user experiences. WordPress templates and services promise to deliver both user experience and customer satisfaction. Also, WordPress allows you to create such responsive and mobile friendly apps to engage more visitors and enhance your business values and production. One can boost their business, engage more customers and deliver better experiences through mobile app development with handy and responsive WordPress templates.