Quick Tips to Create a Successful WordPress Blog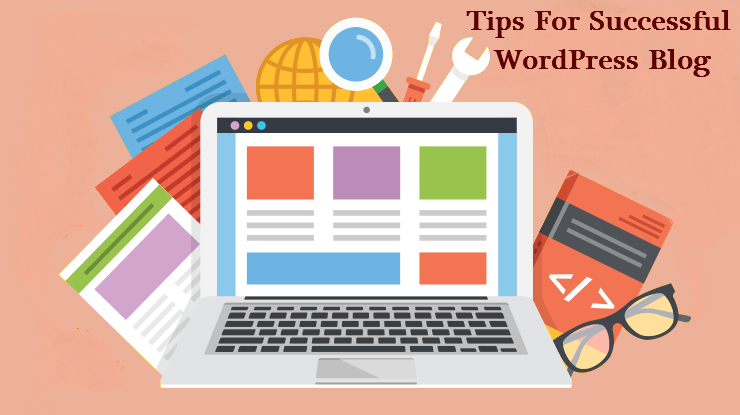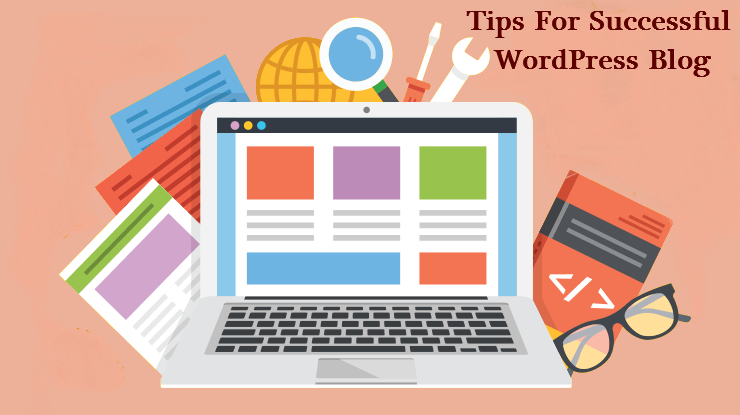 WordPress was originally introduced as an ingenious blogging platform used by bloggers all around the world to publish content. However, with time, due to technological intervention, this blogging platform soon started to be used as a dynamic content management system facilitating websites and applications. The extraordinary features of this platform keep it ahead of the competitors even after decades since inception. The extensive community support backing WordPress strives hard to keep it working dynamically all along in the long run.
No wonder, speculating the never ending aura of WordPress, many web developers have chosen WordPress as their major field of experience. The flexibility and extensibility offered by this platform are matchless, which get doubled with the use of plugins and added software. If you are looking forward to creating an impressive web presence for your business, you need to possess an incredible website exhibiting your purpose of business. And for that, you need a platform just like WordPress.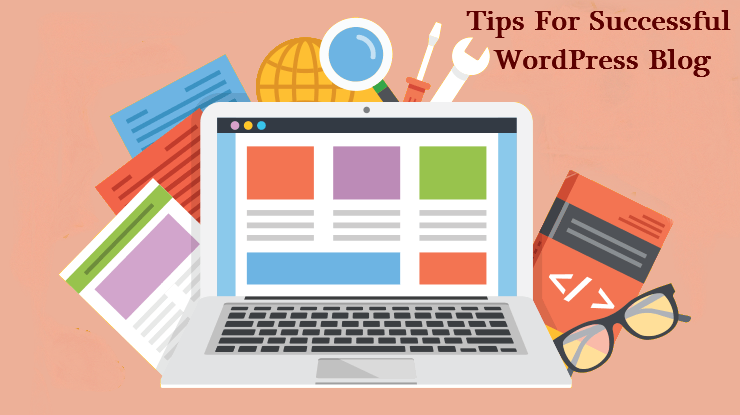 Emerging Scope Of Blogging
For past few years, many new trends have come and gone but what remained same was blogging. Yes! Blogging was never out of the trend and definitely became a successful earning platform in last few years. A lot many people search for ways to use the internet as their mode of earning bread and butter. No wonder a majority of them have succeeded in making a fortune for themselves through blogging. However, it takes some serious efforts to keep your blog running successfully in a long run.
So one needs to be totally focused while maintaining the blog as there is no shortcut to improving its reach among the readers. There are thousands of articles on the web detailing on how to create a blog and some tips to grow an audience base. But in this article, you would go through the tips to create a SUCCESSFUL blog and become a successful blogger.
Tips To Creating A Successful WordPress Blog
Choose a Topic You are Really Sure of
This is one golden rule that goes out for all equally. Always avoid writing about something you are not aware of, instead, write about something you are passionate about. Whenever you write something you are passionate about, your content will definitely have the glimpse of it and thus, making it more realistic and interesting to read.
Relevant Content
Make sure you include only relevant content on your blogging site. Do not serve lemonade to your diners when they're expecting the main course. So be focused and relevant while writing and publishing content on your blog. Any irrelevant content might affect the readability and future prospects.
Include Catchy Headlines
Start with a good heading! It's the first impression of your content or you can say the first thing a reader gets attracted to. The more interesting your title is, the more it will engage readers.
Get Social
Add social sharing option to your blog and site so that the readers can share, save and review easily. With more and more people getting accustomed to smart devices and various social platforms, it gets important to connect with them on different social media platforms. No wonder, a significant viewership comes from social sharing links.
Simple Content
Simplicity keeps you running for long. Never stuff or complicate your content by placing unwanted or irrelevant images, slides or even quotes. Keep the content simple and easy to read so that it can reach to maximum audience in a less span of time. Readability is the essence of any write-up, so keep it simple and readable as much as you can.
Keep Your Blogging Site Organized
Use efficient WordPress themes that match your business requisites and get them integrated into your site with the help of an efficient developer. Finely add options to your site, like filter option, search bar, grids, widgets, etc. Take care of the colors and font used in the layout by picking the ones that compliment your site and keep it functional.
Add Eye-catching Images
Do not miss to add pictures or graphs to your blog. Pick a relevant picture that truly depicts the purpose and motive of your blog and let readers enjoy it. A famous quote says "A picture is worth thousand words" so why not enhance the visibility of your blog by adding pictures to it.
Encourage Review and Feedback
Most of the bloggers these days miss out this- review and feedback point in their checklist. Engaging readers on your site includes consistent feedback and reviews to their comments and queries. Always respond to the queries and reviews on your site and keep your readers connected.
Wrapping Up!
Hope these above-mentioned tips have given you an idea of how to create a successful blogging site or become a successful blogger. However, you must know the fact that there are lot many ways to improve the credibility, presence, and reach of your blog within the web sphere. So keep experimenting and customizing your blog according to the latest trends.