How To Know If Your Website Is SEO Friendly Or Not?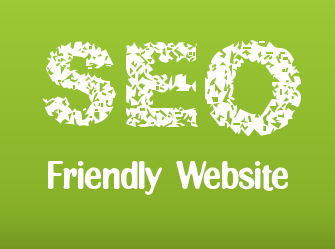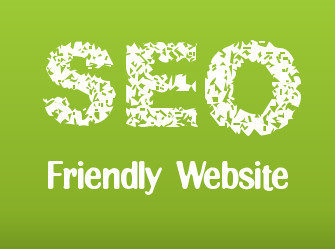 SEO stands for search engine optimization. If your website is SEO friendly, the chances that it ranks better in Google and generates website traffic is greater. Putting it in a simple way, in order to "do better" in Google or other search engines, your site must be SEO friendly!
What is SEO Friendly Nature?
Search engine optimization friendly nature is about making slight modifications to blocks of your website. When seen individually, these variations might seem like supplementary enhancements, but when joint with other enhancements, they could have a conspicuous influence on your site's UX Design Company and presentation in organic search outcomes. You might be acquainted with most of the subjects in this guide since they are vital elements of a web page, but you may not be making the most out of them
Here are the keys which make your Website SEO Friendly:
Know the Source Code!
First off, your code must be clean and structured well because it is the only content that web browsers "read" to figure out how to display a webpage and finds out what your site is about. And accordingly, it will help your site load faster and properly.
Now the question is how you can manage a bunch of codes that you do not understand.
Here are a few things you can look for
Where do you begin seeing the real content from the page? If it you can not see this stuff, there is probably a bundle of superfluous code stacking on your page, muddying it up and slowing it down.
When you get to the content, do you see things that are influencing the look, for example, font styles, colors sizes, etc? If so your code has excessively inline styling which should be taken care of in CSS.
There are a bunch of other things to look for, but explaining them in a blog post will not be enjoyable to read.
Know the URL for SEO!
A URL (Uniform Resource Locator), frequently known as a "web address", points to the location of a web page on the internet. URLs are blocks of numbers that servers use to link with a user's browser. It consists of a protocol, domain name, and has the following basic format: "protocol://domain-name.top-level-domain/path"
There are 3 main benefits of URLs:
Improves user experience: A well-crafted URL provides both humans and search engines an easy-to-understand indication of what the destination page will be about.
Rankings: keyword use in a URL acts as a ranking factor. URLs are a minor ranking factor search engines use to determine particular page or resource's relevance to a search query.
Links: Well-written URLs can serve as their own anchor text (Anchor Text is the visible, clickable text in a hyperlink) when copied and pasted as links in forums, blogs, social media networks, or other online venues.
Know the quality of your content for SEO!
Writing high-quality content is the key part of every SEO strategy. Content, is ultimately what every user is searching for, in some form or another. It may be a video series on cats, an article about a woman who can fly, or blog about a break or a social media with cute babies, but it is all content, and the more of it you have, the bigger your slice of the Google pie will be.
GOOGLE WANTS TO SEE THREE PARTICULAR ASPECTS OF CONTENT
Quality
Relevance
Uniqueness
There are several guidelines for content creation, but if you follow the three basic rules–quality, relevance, and uniqueness – your site will be more profound in search engines.
Consider these points during content creation.
Write easy-to-read text
Stay organized around the topic
Create fresh, unique content
Create content primarily for your users, not search engines
Write concise text
Format links so they are easy to spot
Think about anchor text for internal links too.
Know your Page Title; does it look appealing to the user?
Page Title is an important element of a web page that has a significant impact on its rankings in Google Search. The page title is among the first things that we notice and scanned by crawlers.
The page title is one thing that is determined by its uniqueness and the keywords used. When you search for a keyword on Google, it gives the webpage title a link on SERP. A user clicks the link he finds the most suitable. So make sure the title looks intriguing to users and easy to read to search crawlers.
Know Your Meta Description
Description Meta tags give search engines an idea what the page is all about. A page's title is around 60-80 characters, a page's description meta tag can contain up to 160 characters.
Description Meta tags are imperative as a search engine might use them as snippets for your pages. Note that I say "might" because Google may choose to use a relevant section of your page's visible text if it does a good job of matching up with a user's query.
Know Your Page Speed.
Page Speed is something visitors notice after they click on your link. Page speed is a part of Google's search ranking algorithm.
Here is a list of just some examples of things that may be hindering your website with poor load times:
Large images
Advertisements
Slow hosting service
Embedded media
Unoptimized or outdated apps and plugins
Unoptimized coding
Site Theme
Widgets and third-party integrations
Make Google crawling smoother by using Webmaster Tools
Google's Webmaster Tools enable webmasters better regulate how Google interacts with their websites and get useful information from Google about their site. Using Webmaster Tools won't give your website a special treatment; nevertheless, it helps you identify problems which, if addressed, can make your website rank higher in search results
Some of them are:
The era in which some SEO tricks were sufficient to get your website to rank high in Google has long ended. Nowadays, good content is king. And good content as well leads to better engagement on Facebook, Twitter, and other social media websites. Of course, there is a lot you can do to maximize the SEO approach-ability of your post as long as you are writing an impressive post!