Insanely helpful SEO techniques you can outsource and how to do it
Wouldn't you like to double your website's traffic and help your business grow? Traffic and conversion rate increase the moment you understand the demands and expectations of your audience. Most people today use search engines like Google to look for stuff on the web – over 10 billion searches are conducted monthly. In the United States, a staggering percentage of 78% of the population uses the internet to look for something – whether that something is information, a service, or tangible goods. To increase the number of visitors your website gets on a daily basis, the following SEO techniques should become your mantra.
Auditing website framework
Auditing your website's framework means uncovering why your search traffic rates are low. If you can't afford to hire an SEO expert to help you out, learn to do it yourself. Diagnosing what is bad and improving the good things is the road to success. In the SEO environment, an audit is all about assessing your growth hacking techniques. Start by examining your site's overall performance, and then craft new goals and strategies.
Research the data based on your end user value
Let's get one thing clear – Google is not a marketing and advertising company, but a big data company that is centered on getting data from the users, and then use that data to develop a stronger system. In layman's term, Google is a search ENGINE. That is why it is so important to focus on targeting users' data. The only efficient way to double your traffic is to heed the wisdom of your visitors.
The best users are those that provide feedback on whatever you market on your site. This helps you hone your tactic, and adjust your content and products. Eventually, you will understand them and little by little, you will be able to offer them just what they are looking for.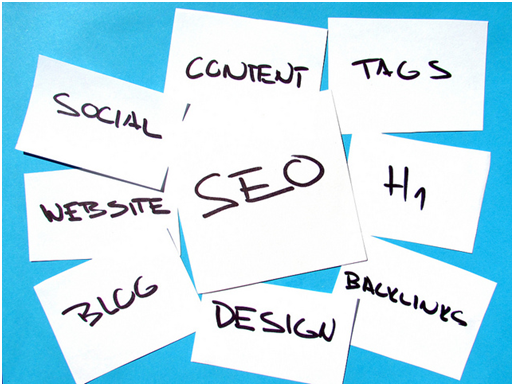 Optimized landing pages are fundamental
A properly-designed landing page improves lead generation, and implicitly sales. Focus on creating more landing pages that count as this will open new doors to better search traffic. Sadly, very few companies understand how important it is to have beautiful, qualitative landing pages. MarketingSherpa, a very well-known SEO service, mentions that 44% of clicks that come from B2B companies and startups go straight to the homepage, and not the landing page. It is very important to have a well-crafted homepage, however, you can only initiate a stable relationship with a prospect via a landing page.
Mobile-friendly and responsive design
Search traffic can be increased by targeting users that use their mobile phones frequently. We live in a world of high-technology where most people use their smartphones to access the web more often than a laptop or desktop computer. That being said, if you go mobile and you select a responsive design for your site, you can boost your growth rate up to 5 times. Most mobile users today love to shop online. One of the main reasons they do it is because it's very simple. On desktop computers, the process is a bit more challenging. Also, nowadays Google penalizes websites that do not look good on mobile.
Infographics
Using infographics is a very easy way to double your traffic. The response rate you can get is astounding. But it's very important to make them useful and accurate. Every claim that you make has to be backed up by solid proof. If you can do that, the potential is huge. Even though a user may be attracted by visual text, he will want to make sure that the data is correct.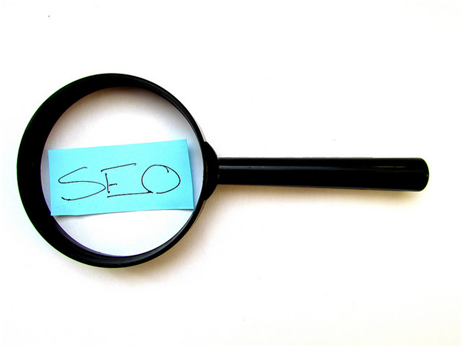 Optimized content
Optimizing your content is a fundamental SEO technique that shouldn't be overlooked. Whatever business you have, it has to feature quality content for your website to gain organic traffic and leads. This can be done by introducing a blog section on your site. Each blog post must be properly optimized for search engines – keywords, catchy titles, subheadings, and insightful calls-to-action are fundamental elements you have to take into account.
There are different strategies you can abide by when writing articles for your online business. For starters, you have to focus on different types of posts – newsletters, press releases, top 10-like articles, and even ebooks are key to boosting organic traffic and making your site visible in Google. It's equally important to create content that is well-researched and 100% original. Keep things short and to the point. Embellish your content with pictures, GIFs, and infographics to grab more attention, and try not to beat around the bush. Stay factual but look for a way to add a personal touch to your articles to stir people's interest. Hiring a skilled SEO consultant can be your ticket to getting out of the shadow.
SEO can be extremely powerful. Your business can greatly benefit from its potential. However, before getting started you might want to learn a bit more about what SEO really means. Mastering the art of picking the right keywords and reading metrics are fundamental aspects of online optimization you have to master. The sooner you understand what your audience needs, the better chances you have to get on Google's first page. There is a world of marketing specialists and digital analysts out there, meaning that if you feel you need help, do not hesitate to ask for it. Be willing to learn from the best and eventually you will be able to take your online business to a whole new level.