Five essential SEO things Google loves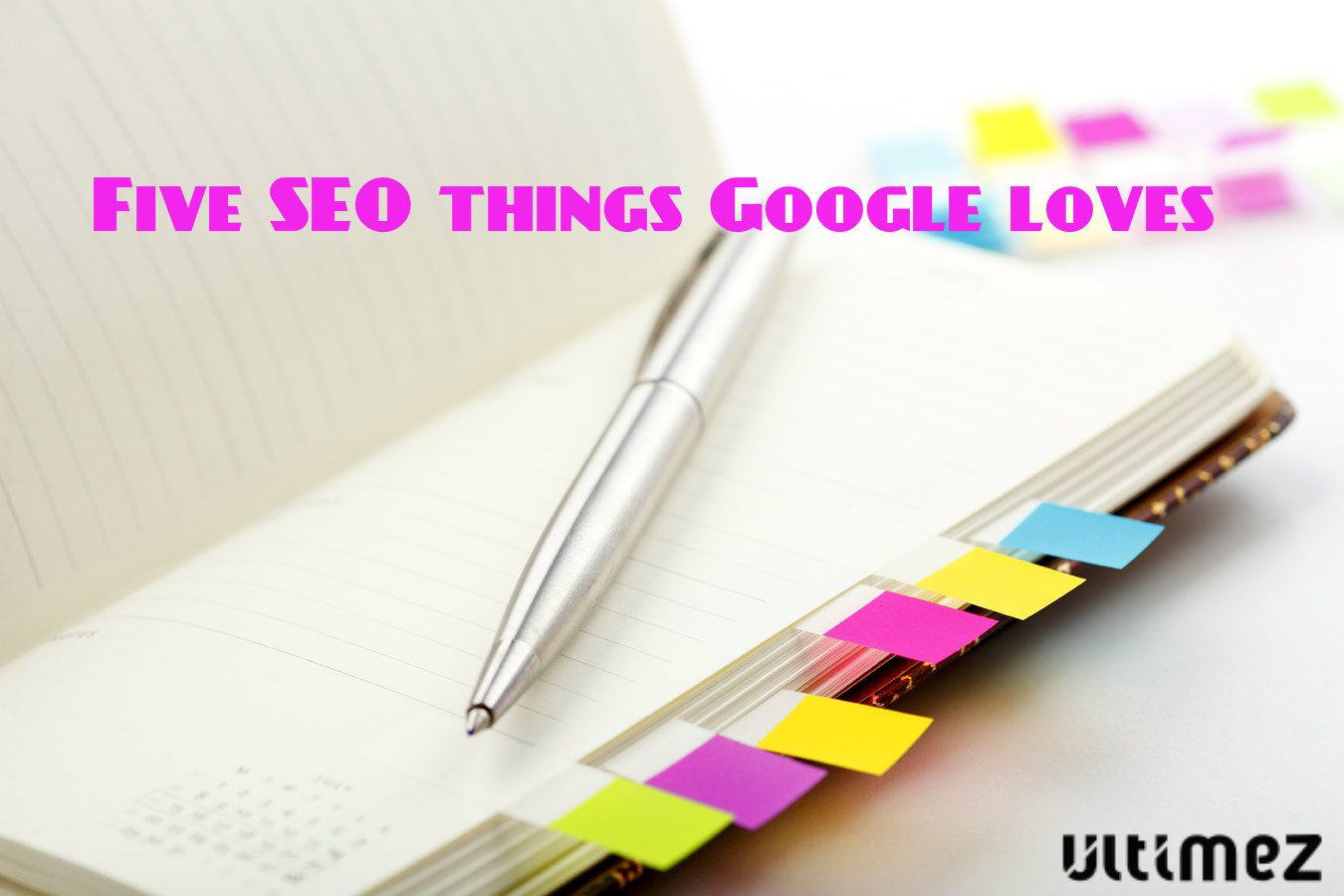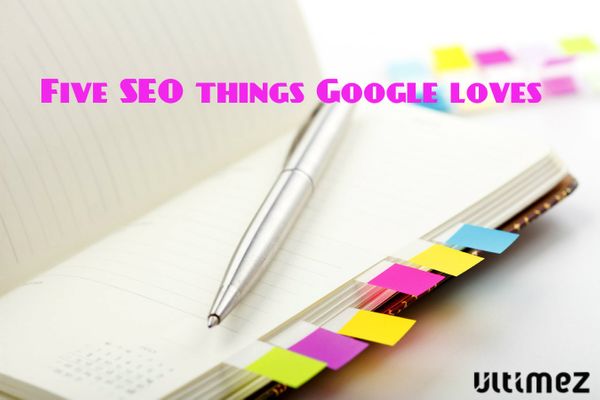 As any relationship grows, you understand what another person likes and dislikes, working in any industry, we extend close association with our niche market. For instance; SEO specialist always determines what Google loves most and what does it likes and dislikes in websites.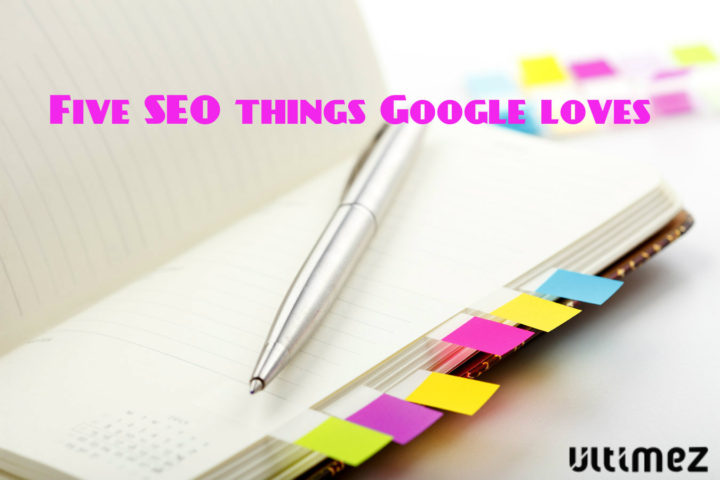 Search engine optimization is an essential process that will help you to increase the consistency of traffic to your site. Your site may look more gorgeous but if no one will find it then it like putting yourself in a problem so in this article, we ascertain Five SEO things that Google recommend in a successful website and it always worth spending money to increase visibility for your site. Here we go!
1. Freshness
Since Google is always in search for something new and fresh in order to add to their database, it is always an excellent idea to update something new to your website on the regular basis. Think a while, When was the last time you updated your website? Did you consider changing copyright date in the footer, say @2016? If you did not, you are not in the process of convincing Google.
Always tend to keep updating your site about the trends and latest events, promotions, or news that will make your business more likable to your potential customers. Maintain your website to help your visitors discern that your business is in a row because visitors will check for something new on your website.
The website is an important part of your business as it represents your brand in the online community. Often website is compared with the baby because even website requires regular care, maintenance and overseeing because you need to have your name over to gain your potential customer's trust but in case if you neglect your site and make it look unappealing, that may affect your business in the long term.
2. Content
When you converse about freshness, content is the most crucial element you must consider. Updating novel content on your website frequently will entice Google and posting new articles on weekly/daily basis concerning your product and services helps you keep engaged with your audience. Using long tail keywords in new articles will evade keyword stuffing and assist Google to analyze what your site is focused on.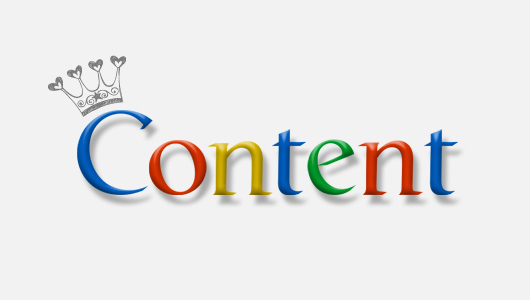 It is always a plus point if you interact with your potential customers because they are ones who can tell about your positive and negative points regarding your site. Get regular feedback and do not forget to reply to their comments; as it is an important to know where exactly you stand in the customer's view.
3. URL
Experts revealed that Google loves URL which has word that you embrace your web page content. As the URL stands for Universal Resource Locator, it gives a unique identity/ name of the web page address on the internet.
For instance: A web page with best-web-hosting-company.html will receive a much better position in the Search Engine Result for the term "best web hosting company" compared to the web page with the url 1.html. Consider the following points while deciding the SEO friendly URL structure
Try to avoid dynamic and relative URLs
Create XML sitemap
Specify Canonical URLs to avoid multiple URLs serving the same content
If possible, try to add keywords in URL
Make your URL short
Avoid stopping words in URL
Avoid punctuation marks and characters
4. Speed
The next thing which is the most important element every search engines consider is speed. It is something that Google and Users both love. There are thousands of factors that Google consider while deciding where a web page should be placed in search result and one of these is the amount of time a web page takes to load, Google care for the things which get done quickly and if your page loads quickly, Google take it forever to consider your page for ranking purpose.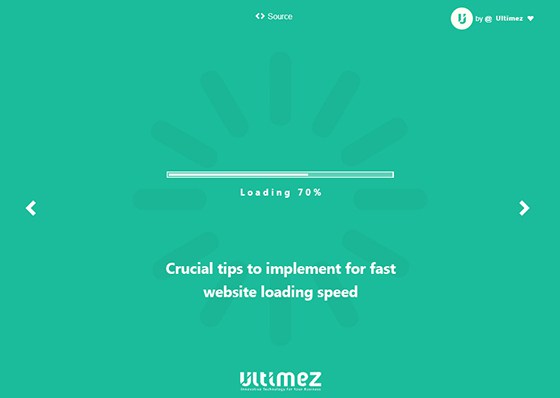 Among the Google algorithm, Speed has indicated as the highest single used by Google to rank pages. Because pages with longer time will have higher bounce rates and lower average time on page and this could adversely affect your indexation.
Minify code (JavaScript, CSS and HTML): you can use software application Gzip for file compression and can reduce the size of coding/ files larger than 150bytes. Same as you compressed the coding, you need to optimize images using a program like Photoshop where the quality of the image will remain same and helps website load fast.
5. Quality links
The objective of SEO is not to get many links but to get natural and quality links. Google needs evidence that your website is a worthy resource and it is possible by getting links from highly trusted and established websites. A site linked to Moz.com, Newyork Time is more likely to get preference by Google than a link from a newly created blog with very little history.
Since Google assumes quality link from authoritative sites as the strong ranking factor, you must always focus on getting high-quality links pointing to your site than getting 100 low-quality links (since these links do not make any sense to Google while indexing your page for ranking purpose).
If you wish to have your potential customers give a second visit to your site then it is a must that you should impress Google by considering above factors.
Hope I conveyed up to the point and you enjoyed it. To know more please go to our website page.