Enrich your Site's SEO Strategy with Solid Email Marketing Campaigns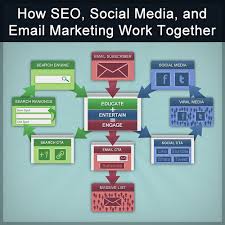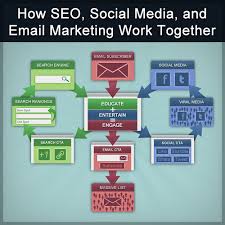 Search engine optimization (SEO) has two sides: onsite and off-site.
On-site optimization involves the overall improvement of the content, layout, intuitiveness and performance of the website, so as to earn a better ranking. In terms of content, high-quality, keyword richness and relevant content are compulsory factors. In terms of performance, clean layouts and reduced page load times are indispensable factors.
Off-site optimization involves external publication of content and building a rich network of inbound links to your site. Besides traditional SEO practices, there are a number of things you can do to complement your strategy and improve the overall popularity, visibility, and the ranking of your content. These include the use of social media and paid advertising. One of the lesser-known and underrated practices  is email marketing.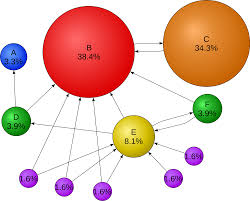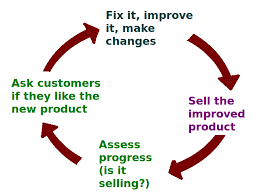 Primary Aims of a Successful Email Marketing Campaign
You can formulate email marketing campaigns which work in tandem with your SEO strategies by yourself, or hire a reliable agency for social media marketing in Mumbai to do the same for you. Here are some ways in which your email marketing campaign can directly impact your SERP rankings:
Inbound links: Your domain's popularity grows with the number of reliable links you have pointed to your site from a diverse net of high-quality, high-authority sources and sites. It is, therefore, critical to acquire as many sound inbound links to your content as possible, while keeping the limits of spamming in mind. One way to do this would be to come up with a specifically targeted email marketing campaign to encourage more users to link to or share your posts or pages. You have obviously got to make sure that the content you want to be shared is reasonable, relevant, original and well-formatted.
Promotion of content: Another way to use email marketing is to increase the overall visibility as well as the performance of your website content, through periodic newsletters containing links to the popular features or posts on your blog over the stipulated period. This boosts both visibility as well as traffic and is a win-win aspect for you.
Boosting engagement: To keep its ranking methodology unique and to fetch better results, Google employs a whole set of holistic metrics revolving around engagement and individual traffic to determine a webpage's value. The specifics of the ranking algorithm are unknown, so the value of each aspect can only be speculated upon. Try reaching out to your email audience and giving them reasons to come back to your site, through offers, promotions, contests and the like.
Secondary Goals
There are some secondary goals that could influence your rankings on the search engine indirectly.
Social Media Engagement
Social media activity is not known to have any direct impact or influence on your specific SEO campaigns. It is not possible to enhance your rankings by simply having more likes, followers or shares. However, there are some secondary advantages associated with SEO if you have a more engaged and relatively bigger social media following. It implies that while distributing content or creating posts, your specific brand could reach further, boost your content's visibility and its potential for attracting inbound links. It is a good idea to include social media links and share icons to your profiles as that could keep your audiences not only aware but actively engaged.
Building Brand Recognition & Reputation
Email marketing is an excellent tool for creating brand awareness and recognition as well as building reputation in the competitive market. It helps retain your existing customers. It is important to have a good reputation in the business world. It is far more convenient for you to engage with important influences and find your way in high-profile publications if your brand has a solid reputation in market. This could be really a leap forward in the SEO game.
Development on a Long-term Basis
Email marketing is the instrumental to give you important engagement statistics which could help you develop your overall SEO campaign on a long-term basis. For instance, you could use an email newsletter for determining which is the most popular among your articles. You could thereafter, utilize this information for targeting your precise audiences better and even for developing better content that could appeal to them.
Conclusion
You must, however, realize that email marketing alone cannot contribute majorly toward the success of any SEO campaign. However, email marketing could effectively influence the consumer behavior that could boost your website's search engine ranking.
Author Bio: Evans Walsh is a digital marketing professional who has worked at several top SEO/SMM firms in India over the past four years. He is presently an independent contractor and a blogger, seeking new challenges in content marketing strategy and social media promotions. His blog covers a variety of topics, from quality SEO practices, to referrals for great firms like GingerDomain.com.