The best pieces of advice to create an E-commerce site effectively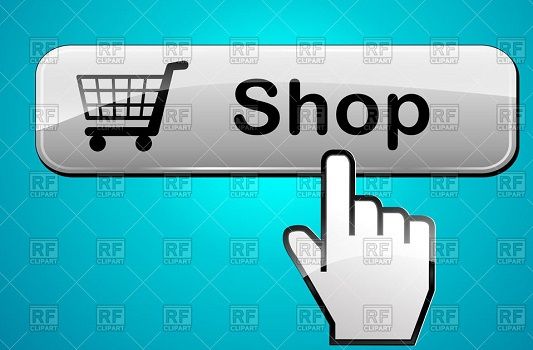 E-commerce is associated with the website. There is no doubt that Creating an effective E-commerce website will bring a lot of benefits, economic efficiency , revenue and reputation for your business. Below are some pieces of advice that can help you to create E-commerce site effectively.
1. Call To Action & Sign-up Buttons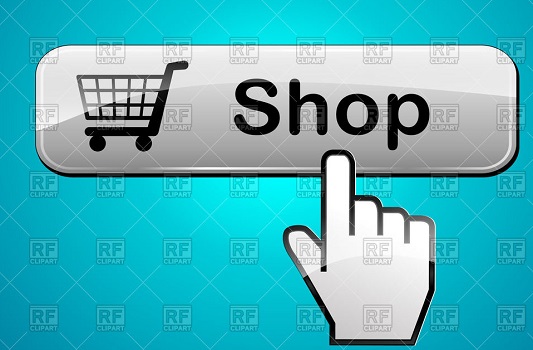 What if your visitors have to fill sign-up forms that take a few pages lengthy before they can successfully register to your site. As an e-commerce site, you don't actually need to know their address, phone number, what kind of work they do, etc. A simple email address and a password are just all you need. That is why you should never underestimate call-to-action buttons as this help in building higher conversion rates and improving site usability. Make these call-to-action buttons stand out. Let's think about the button size, color, font, wording and positioning. It needs to be very clear and in a color that will stand out from your website background.
2. Buying Without the Need To Register
Besides, the long and tedious sign-up process before finalizing a purchase actually makes buyers' shopping very annoying and affects their shopping mood. Therefore, it is necessary to allow buyers to checkout products without the need to register, then ask them afterwards if they want to sign up, to make the next purchase on your site easier?
3. Search Function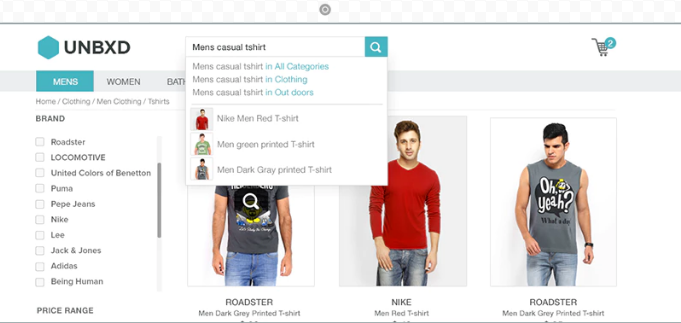 Search function helps customers to find what they are looking for, making their shopping experience more satisfying than frustrating . Who would want to go from one page to another, read the description of every product you have in your online store, just to find what they are looking for was planed?
Site search box, a kind of search function, should be visible across the entire site so that visitors can move around easily, whichever page they happen to arrive at. You should place the site search box in a prominent position on the page so visitors can find it easily. Most e-commerce sites place the search box near the top of the page, above the main navigation bar, as in the example above. In addition, you should position the search box away from other boxes. Don't confuse customers by placing it too near other boxes, such as newsletter sign-ups or postcode searches for stock information.
However, using the word " search" instead of " go" may make the purpose even clearer

An other important factor related to search function is the text within the site search box. The text within the box can be used to explain the function of site search to customers. For example, the text in the Tesco search box tells customers that they can search for products by keyword, or by product code from a catalogue, or even enter a location to find details of their nearest store.
Besides, you should care about the size of site search box. This is an area that is worth testing, and the size required will depend on the type of products sold on the site and customer search behaviour. If customers are entering search terms of two or more words then the box should be large enough so that users can see the whole term they are entering. This means that users can correct any errors and misspellings if they need to, as they can see the search term in full. For example, Amazon uses a search box which is large enough to deal with lengthy queries, such as the make, model and serial number of an electrical product.
4. High quality Photographs Displayed on the Website
First impressions is very important. Choosing an appropriate way to showcase your products is essential, as it can either drive users to continue to checkout, or click away from your store.
We can not deny the vital role of Photographs displayed on your ecommerce website. While buyers can not immediately directly touch the product to feel the material and try on items like they can do in traditional retails, beautiful attracted with high image quality photographs that can best describe about your items is what you need to offer them.
Moreover, make sure images load quickly. A slow-loading page may drive customers away.
5. Impressive Product Description.
If you take the time to build an outline for all product descriptions article before embarking on writing, you will save time to write, as well as transmit the necessary information to customers clearly and more systematically. Specific outline outlined based on the elements of information that customers are interested such as : General description, technical characteristics, the benefits of using the product, deals and promotions. Note principles K.I.S.S. These principle stand for " Keep it short and simple" means write an short and simple way. Avoid rambling and ambiguous writing style. Finally, carefully review the article before posting. Test your content for misspelled words, broken links, busted pictures, etc.
6. Live customer service.

Make it easy to find and contact live customer service. Providing an easy-to-find phone number on the site helps online shoppers feel more secure. Some enterprises even tend to hide their phone number .This trend helps them save costs for call centers, but it also increases the amount of customer dissatisfaction. Email support seems to be the temporary solution, but it can not replace the support through phone calls. Moreover, having a clear telephone number can increase customer confidence although they can never call, thus increasing revenue for businesses.
You should have a list of common inquiries for clients. Your business needs to help customers easy to access basic information on the company, which is quite important for the majority of visitors. No matter how good your customer care servies and quick email responses are, no one want to contact to answer basic questions such as "is there any international shipping service? "
Also, you  should support chat tools online LiveChat. LiveChat solution is becoming the foundation for the link between private commerce company with customers achieving the highest level. But why LiveChat is such impotant while business already have the support by phone and email?
Often, customers will have a small and casual interest to the extend that they forget to see the reply email but maybe insufficient attention is not enough for them to pick the phone to call. In such cases, a simple LiveChat window with simple chat button right on the website is an effective solution.
Livechat windows can even be used very dynamic. Using Livechat as a pioneering customer service when there is a Livechat window appearing on the website immediately after a customers access the website . This is the way for seller to approach to the customers who are undecided and send them support.