Comparison between Shopify vs. Magento vs. WooCommerce vs. OpenCart vs. PrestaShop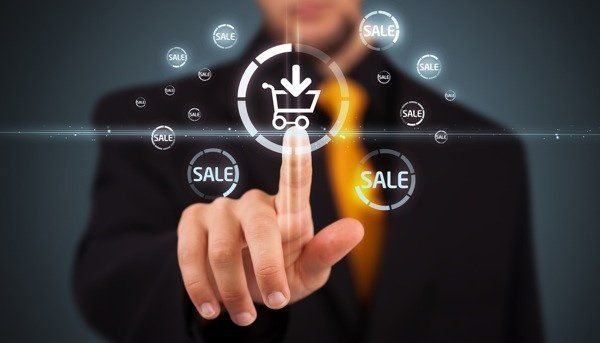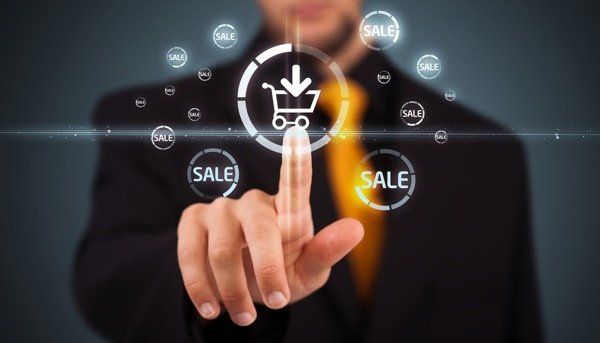 E-Marketing and E-commerce platforms have been really common lately. With rapid advancement in online marketing and technologies, marketing online has become really common and now almost everyone is aware of the keyword rankings and we even have free keywords rank checker too. The only issue is that we have plenty of E-commerce platforms, therefore it is really hard to decide which one to choose among all of them. Each is better than the other in its own special way.
If you also are struggling which platforms to choose, then don't worry!!! Because we have compiled a list of top five E-commerce platforms with all their pros and cons which will help you decide which one to choose. Here is a comparison of five E-commerce platforms Shopify vs. Magento vs. WooCommerce vs. OpenCart vs. PrestaShop, which will make setting up an online store even easier to find out which one suits you the best. Read the article and you will find out the ultimate solution to your problems.
Shopify
Being one of the most well-known and widely-used E-commerce platforms, Shopify is continuing to impress the users with its amazing features. The currently leading E-commerce platform is used by millions of people who have to set up their online store.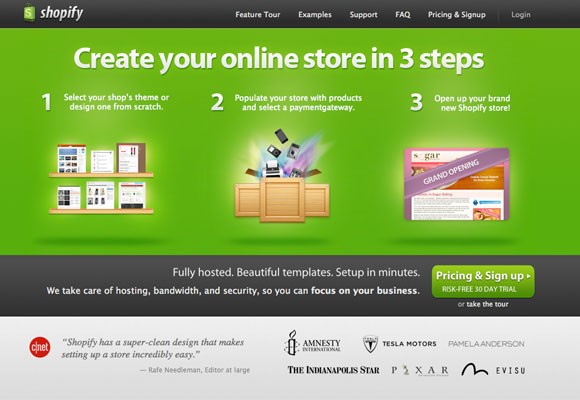 The best thing about Shopify is that it handles and controls each and every coding issue so that you can conduct a stress-free business. Although it handles the coding issues, it still gives you access and control to the codes of your own sites which are HTML & CSS. Being a huge success, Shopify has implemented a lot of things which made setting up the store far easier. It is the collaboration with the biggest online market Amazon which ultimately increases the sales. You can also add the final product to the sales channel and sell items easily.
Being extra user-friendly is the main reason why Shopify is considered to be the top marketing and e-commerce platform. The simple tools, easy to use theme editing panel and drop and drag features are just a few of the many features which makes it user-friendly and easy to use.
Another great thing about this particular e-commerce platform is that it is far cost-efficient than the usual e-commerce setups. It also offers a 14-day free trial which allows you to experience working and collaborating with Shopify. Isn't it amazing?
Magento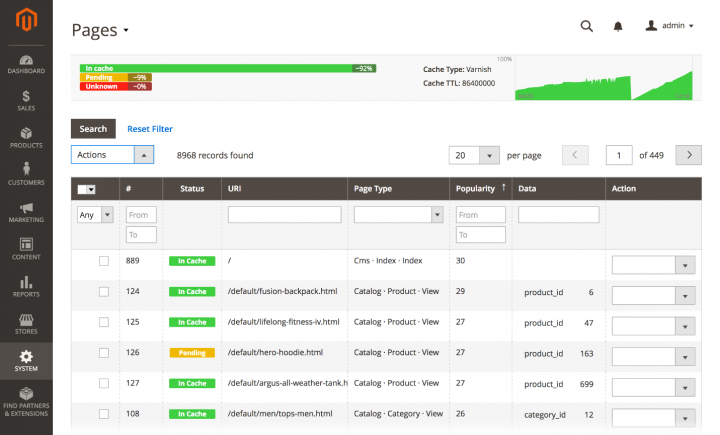 The next in line is Magento. It is one of the most flexible and easy to use e-commerce platforms. Most of the people often leave positive reviews because if it is exceptional features. The perfect blend of true web craftsmanship and easy to use editing panel makes it convenient for the users. The best thing about this e-commerce platform is that it as well-organized categories and sections. By scrolling up and down the page, you can easily find out whatever you want.
When it comes to being user-friendliness, then Magento might not be the one. It is comprehensive and detailed tool panel makes it difficult for the newcomers to understand it completely, therefore before considering actually using it, make sure you learn a few technology-based things first. Though, the templates and design of the platform are quite attractive, classy and elegant.
Prices and costs are way better than other e-commerce platforms. Magento allows you to download a Community Edition which is free and perfect for a medium-sized business. On the other hand is the Enterprise Edition which allows you to conduct huge businesses. So, when it comes to pricing and all, Magento is the one to be considered.
WooCommerce
Next comes one of the most successful e-commerce platforms, WooCommerce, which is now being really competitive for other platforms too. It is basically a setup for people who want to start their new business from the real beginning and start selling products from WordPress blog or website.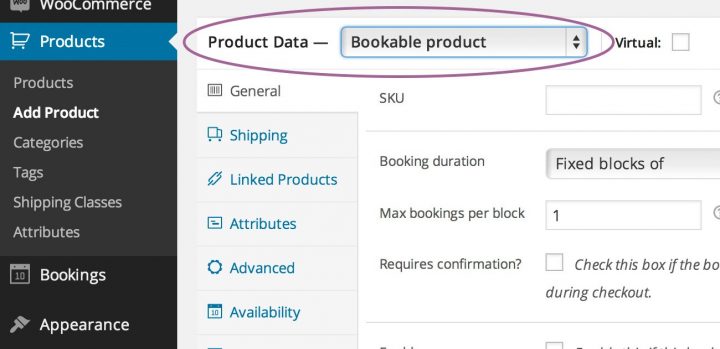 Even though, WooCommerce is quite simple to use but is still not as easy as Shopify. Using it on daily basis is really easy. But setting up an online store can be quite challenging. Being a Plug-in rather than subscription based, there are a few things which you need to consider before actually using it.
The best thing about the WooCommerce platform is that it is a free plug-in which means you do not have to pay a single penny for basic and necessary tools. However, you will have to pay a certain amount if you are looking for advanced themes, tools, and setup but the cost and pricing are really low as compared to other E-Marketing platforms.
Being one of the most SEO friendly platforms, it is preferred by most of the people who are starting their new online business. The themes, customizations, and tools are quite simple to use. Adding minute details to your website is also quite simple if you are using WooCommerce.
OpenCart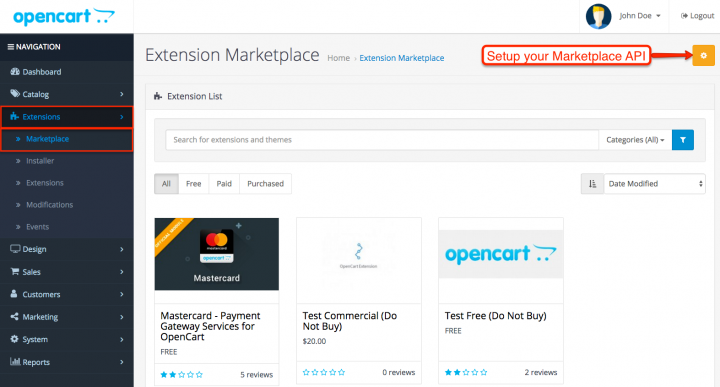 Being in a serious competition with the topmost e-commerce platforms, OpenCart is also considered to be the easiest to use and user-friendly platform for emerging businesses. It is one of the most highly intuitive and well-designed e-commerce platforms. The best thing is that it offers easy to use and simple toolbars which make setting up a website and online store quite easily. There is a vast variety of templates and designs to choose from. Considering various aspects it is loaded with numerous templates and designs which makes it easier for you to choose from.
When talking about SEO friendliness, then OpenCart is neither best nor worst. It lies somewhere in between. There are several different plugins which will give your SEO OpenCart an extra boost.
PrestaShop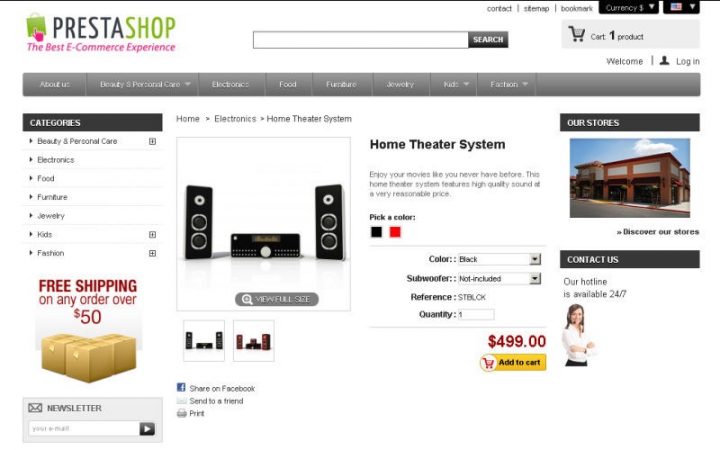 The last but certainly not the least is the PrestaShop e-commerce setup. Even though it comes on the fifth position but that does not mean that it is not as good as the others. Just like the four other e-commerce platforms it also has pros and cons which will help you decide if this is perfect for you or not.
It is also considered to be quite user-friendly due to the intuitive admin panel which makes using various features of the platform easier. It was quite classy and sleek dashboard which allows quick access to every feature available. It is far cheaper than the other platforms. Even though it is free to download and use but that does not mean there is no expense. You will have to spend a little on the business setup, obviously.
I bet it is quite easy to figure out which platform suits your business the best. To read more informative articles, stay connected.