Common social media mistakes which can ruin your brand and business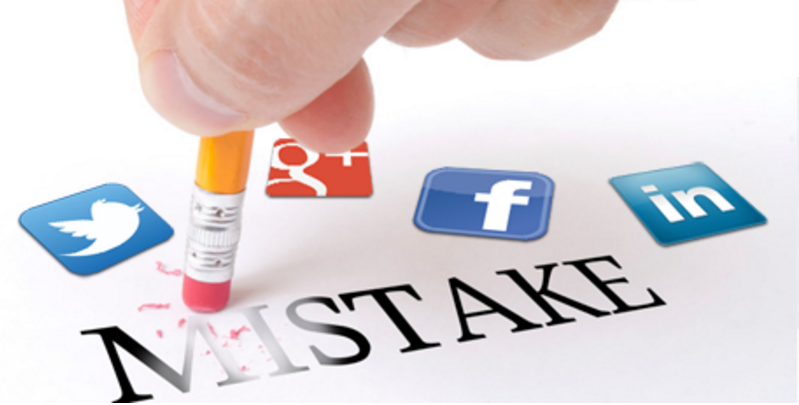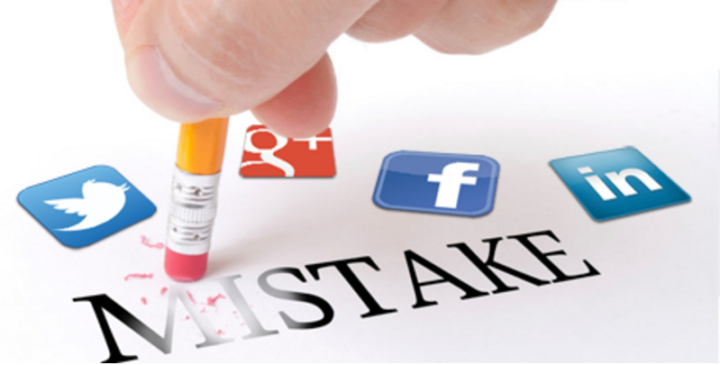 Nowadays, we can not deny the important role of radically applying social media in developing business and strengthen its position in the customers' minds. On the other hand, social media can also ruin your brand and business if they are not used correctly. This article will indicate common social media mistakes that you should avoid in order not to adversely affect your brand's reputation.
1. Having too many social networks at once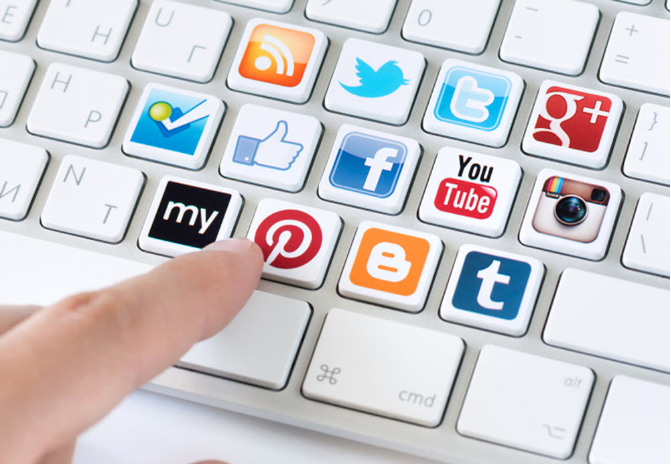 Your business can obtain more benefits when you use over 1 social network foundation. However, you do not need to use all of social network foundations, because sometime quantity is not the best. In steads, it is better for you to choose several social networks and spend enthusiasm and effort on developing them.
2. Posting similar content in various channels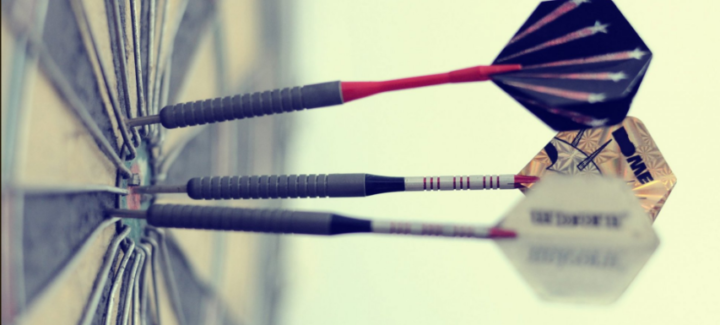 A pretty interesting thing about social network platforms is that each social network often caters for the different ideal customers and different kinds of contents. Therefore, in order to make the most of social networks' benefits, you need to "draw portraits" of ideal customers using each social network platform and select the methods to deliver contents accordingly.
For example, on Facebook, you can choose a writing style which is long and attractive so as to provide adequate information for customers. On the contrary, with Instagram, the thing you need is a brief image title, a very eye-catching image and do not forget to use popular hashtags.
Catchy images, infographics and videos are 3 things you should use well on every social network platforms but always keep in mind to attach brand names to this innovative products so as to help users remember about you. Attaching logo on images and videos, creating footer in every Facebook posts including full of address, hotline, the way to purchase or using private hashtags will help customers remember your brand longer.
3. Terrorizing your customers.
You should maintain operating on social network accounts, sharing contents and updating regularly. However, you should do this in moderation to avoid bothering the ones who are following you. A good balance will include transforming contents diversely, a reasonable posting time and choosing content suitable for each platform and each target customers
4. Not measuring results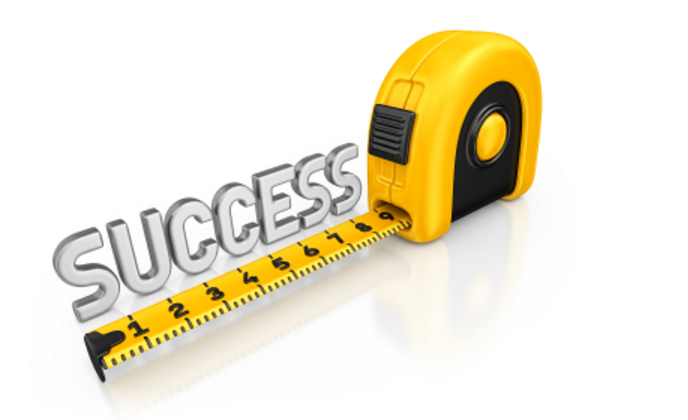 You can never go further if you do not know the position where you are. In a similar vein, if your company's marketing strategy wants to get a better result, you should always measure your social media marketing effort. No matter it is positive or negative.
You should regularly check, analyze and aware of the results that you have performed. You should also keep in mind that a more number of followers, likes and comments does not completely mean that a good result until they turn into Leads Generation and revenue. If not, you have to adjust your marketing strategy.
Therefore, spend your time at least once a week on measuring and assessing your plan in depth is a very crucial task. If you can not implement it alone, let's do with your teammates or take the help of those who can analyze business and marketing properly.
5. Not using images for your social media updates
There is a saying: "Observations is the best teacher". This is true even when audiences read your articles. Your audiences read articles not only for finding information but also for watching beautiful images.
Try imagining how bored and tedious your readers will feel when reading an article which is over 2000 word long without any images. Therefore, when you post some contents on social media, do not forget to include some images which are interesting and relate to the content in order to help your readers stay interested and pay attention throughout your articles. Besides, you should make sure that all of the images you use in articles have high quality.
6. Not updating regularly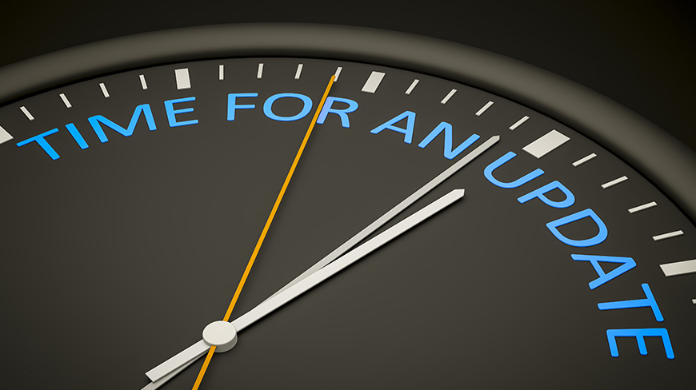 Most of newbies only focus on posting new articles so as to bring new and interesting information for readers. Basically, there is nothing wrong with this method.
However, it is better if you maintain posting more new articles and simultaneously regularly update the old ones. Here are 3 main reasons why you should regularly update the previous articles:
Help them become more timely
Life continuously changes every day, every hour. As a result, a piece of information can be considered accurate yesterday, but today, it may no longer preserve the correctness. In those cases, you should spend a little time to review, update the contents and help these articles keep their inherent value.
Improving wording and sentence structure
The more you write, the more your capacity of using wording and arranging sentence structure becomes mature and professional. At that time, you will see that your previous articles will no longer good as they used to be. The wording sometimes seems to be very naive and lacks of professionalism. There is absolutely no doubt that you should edit it, in order to bring users better experiences.
Google and most of other search engines all like the blogs/websites which have content often changed. Changing does not simply mean that posting more new articles. You can also update the old ones in order for Search bots are able to see.
7. Posting inappropriate content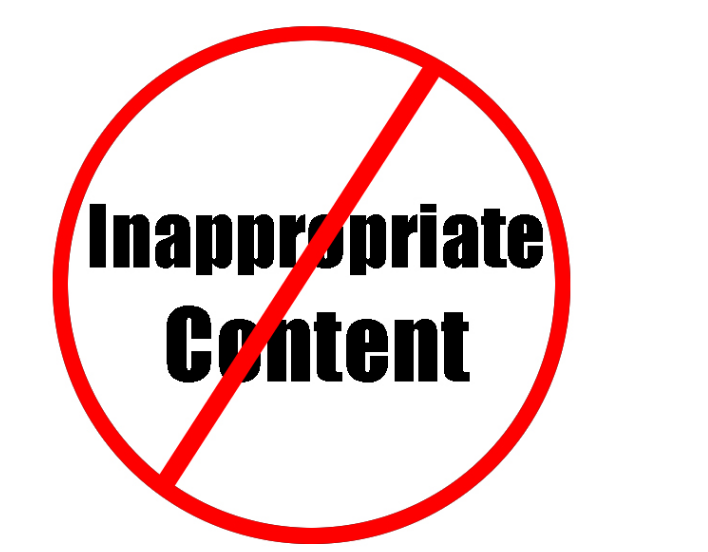 There are 3 typical kinds of inappropriate content: controversial, one-sided and insensitive contents. Except that your business areas which you do relating to religion or politics, you should keep your articles/your posts away from those kinds of content.  The lines between the good content relating to community and the one-sided ones actually are really faint.
8.  Using irrelevant hashtags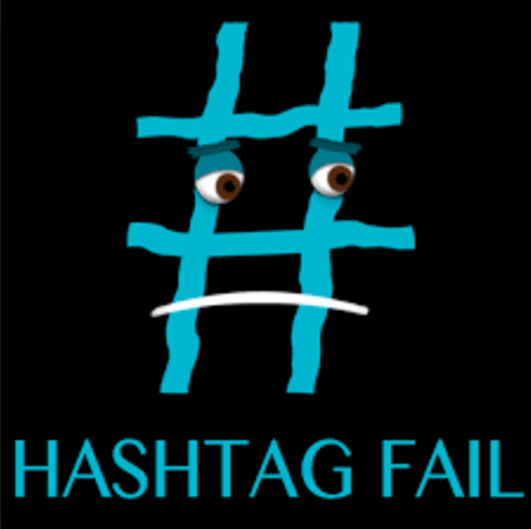 Hashtags help customers find out useful contents and useful content. Below are some rules of using hashtags that you can not overlook:
Do not use too many hashtags. Even though Instagram allows you to use up to 30 hashtags, you should use with a more reasonable level. Many studies indicate that each post should have a reasonable number of hashtags. If it has more, the level of interaction will decrease.
You should use a short, typical and simple hashtag. You can capitalize 1 or several hashtags to emphasize and make impression on customers.
Use hashtags in the right contexts. Make use of hashtags correctly following the trend but it only promote efficiency only when you have a deep understanding of the context you use.
9. Purchasing likes and followers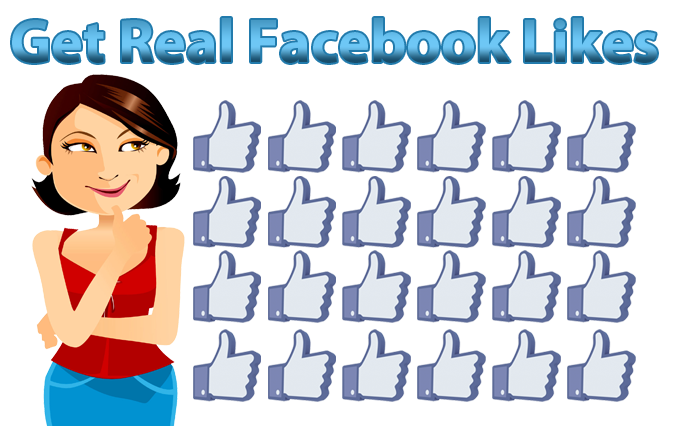 A great number of likes and followers are good proofs to attract viewers but this only happens when they are real. Paying money for purchasing more likes and followers is an ineffective strategy. It not only does not increase interaction, improve ROI or help you build relationship but also ruin your brand.
10. Not having specific strategy

You should not publish on social networks until you can answer these questions below:
What social network can help for general marketing objectives?
How to measure the efficiency of social media?
Which social media platforms converges the most potential customers and what are the social media objectives?
For each marketing channel, you need to have specific strategies, plans, and lists of objectives. Social media strategy which is predetermined will ensure your content is consistent and enhance brand value.
11. Always mentioning to your company

Many people think that: When creating a social network account for your company, you need to make it cover to as many places as you can. However, social network is used to create relationship between business and their customers as individual relationship. You are doing marketing, not advertising.
This does not mean that you never mention to your trademark or promote your products, because social network is the place to do those things. However, you should reduce the articles having direct brand promotion feature and replace by the contents toward community. Moreover, the posts about brand need to be interesting that stimulate sharing, create good interaction and make good use of CTA (call to action).
12.  Forget to interact well on social networks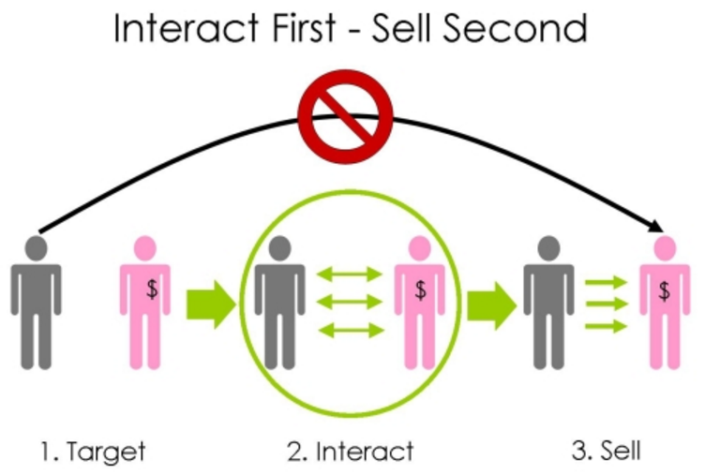 Not like other marketing channels, social networks often have potential risks that customers distract and do not focus on the contents you posted. You should control account well, interact with customers, respond exactly to questions and comments.
When you received unwanted feedback, do not neglect or delete them. In steads, you should transform these negative feedback into valuable ones. You should keep in mind that:
 Reply to anything. You should answer about 90% of comments and even unwanted complaints. Comments on social networks often make condition for any one to be able to read. What is mentioning is that negative comments are something the most easily display. In case malicious comments are likely to harm customer community, you need to cleverly arrange and solve the problem before it is too late.
Avoid apologizing that not sounds like you really mean it. For example: "We have produced the best watches in Italy for 30 years. We are sorry for your unexpected experiences, our wonderful watches did not make you satisfied."
Know when is time to create a media war. Your goal is to solve problems, not to complicate problems.
Spend time on answering individuals and avoid automatic feedback.