Actionable Tips To Get People To Respond Your Email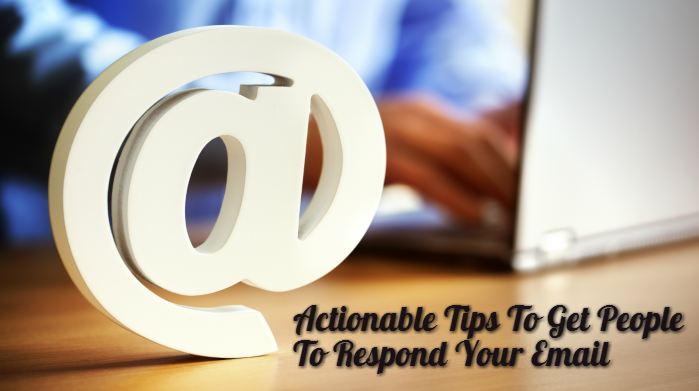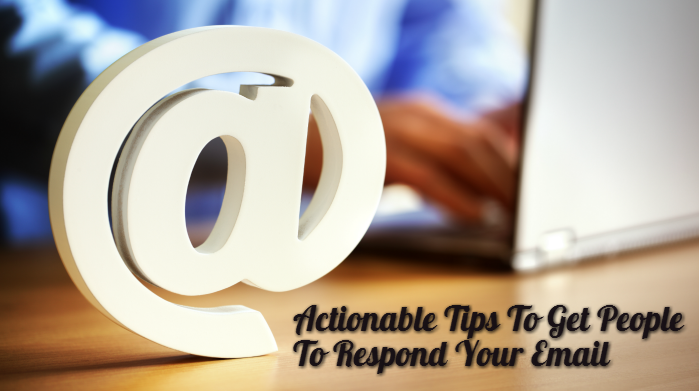 There is a reason why emails are sent at a specific time of a day. Emails crave for a proper response from the receiver in order to boost the sales campaign of any particular business. Paving its way genuinely in today's ever-connected world, emails have made their distinguished position as a renowned communication medium. It has also been crowned as one of the oldest mediums of delivering business messages to the clients.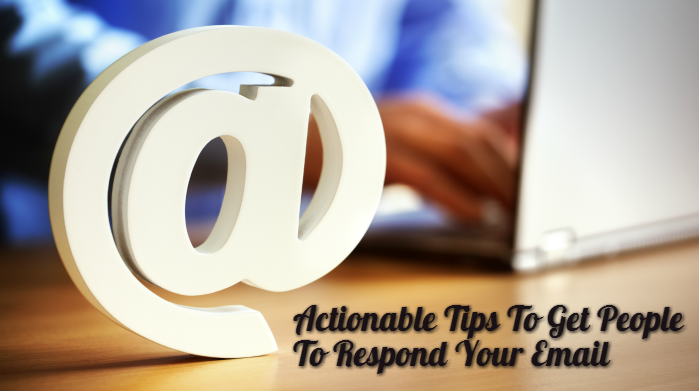 On an average, a person normally spends near about 13 hours of every week sorting through his/her emails. This is quite a worthy opportunity for email marketing professionals to get responses from clients and add on to the required conversions. Thus, if you wish to cut through the noise in order to stand out from the rest of the crowd, work to infuse the effectivity of the following techniques as described below:
1.Keep updating the subject lines
A lot of business owners do not bother to update their subject lines and keep the email thread going with their main subject as "Re, and Fw". In case your subject line looks similar, it is very much likely to be ignored. Alternatively, if your subject line is actionable, it carries a great potential to get noticed by the recipients.
Actionable subject lines need to be a summary of what is there in the email. For example, an email for a corporate executive position with a subject line, " corporate executive position opening with XYZ company" is likely to get more attention than a message simple written as " opening with XYZ company.
2. Including prefixes in the subject line
The best kind of the emails are those that can be read without opening. Here comes the significant role of prefixes that make your emails smart enough. Being a business professional, you need to have complete familiarity with these jargon. Here is the full list.
NRN : "No Reply Needed" for telling the users there is no requirement to reply on an email
NFA : "No Further Action" tells users do not reply to take further action
FYI : "For Your Information" conveys the message to the users that a particular email holds general info only.
EOM : "End Of Message" to inform the reader that subject line has all the required information and there is no such    specific info in the email body.
URGENT : Not a complete prefix, but is is used on the subject lines that carry really important message.
3. Personalizing the emails
Forget the thousands year old practice of composing your the first email line as "To whom it may concern". Instead, try to personalize the email to earn those higher conversions. Personalizing have been proved to boost the click-through-rates and what's more needed to bring the limelight to your business. Personalization will matter a lot as all of your recipients will expect different response from you.
Proffering them with the preferred services will flourish them with a feeling that requirement are being cared and this is going to help them develop a positive image of the related brand or the services. In order to accomplish personalization successfully, include more and more info (including recipients' name and their preferred choices) in the email. A little research on recipients' social accounts will help exceptionally well in including the personalized effect.
4. Keep the email short and precise
Get in, get your job done, and get out. Keep your message short and simple and wait for the positive response from your clients. Emails do not stand a chance if they are taking more than a few minutes to read. None of your readers has got the time or rather concerned about knowing every single detail of your business.
Providing short and precise info will help them get specified information and in case they are willing to invest in your services, they are sure to revert back. Thus, work on composing short lines, precise paragraphs, brief subheadings, subject line and of course compressed emails.
5. Work on content relevancy
While it is true that composing effective emails may get complex; however, emails, themselves, in nature should remain simple. Over-stuffing your emails with too much information will lead to a confusing situation for the readers. This may hamper your leads. The idea to achieve successful leads is to compose emails keeping the essence of personalized element.
The principle of simplicity will work wonders for the email formatting also. A short template having an image as well, relevant content with a prominent call to action, usually works the best.
6. Creating a sense of urgency
Your recipients are receiving thousands of other emails besides yours. This massive amount of emails easily flood their inbox. And thus you need to be specific in order to grab the attention of your readers. It is a good idea to inspire your recipients to take an urgent action by introducing a limited sales offer to them.
To accomplish this tactic successfully, do not hesitate to tie a discount on certain offers and introducing a free shipping of course for a limited time period. In order to garner instant response, make urgency a part of your subject line. It will help to influence the readers in a better way.
The closing note
Of course, there are a number of other such elements that are sure to encourage people for an instant reaction; however, the above-mentioned ones have been tried and tested for their effectivity. Besides these tips, an extra effort in the designing and the layout of your email campaigning is going to bring extended benefits. These elements have the potential to reward you with better customer response.
Author bio
The author is an email marketing professional at EmailChopper. Being in the profession for quite a few years, he has got the required skills of drafting engaging content that offers helpful information to the readers. He keeps sharing the knowledge with the readers through appealing blogs.