8 Ways to Generate Leads from Your Website's Top Performing Pages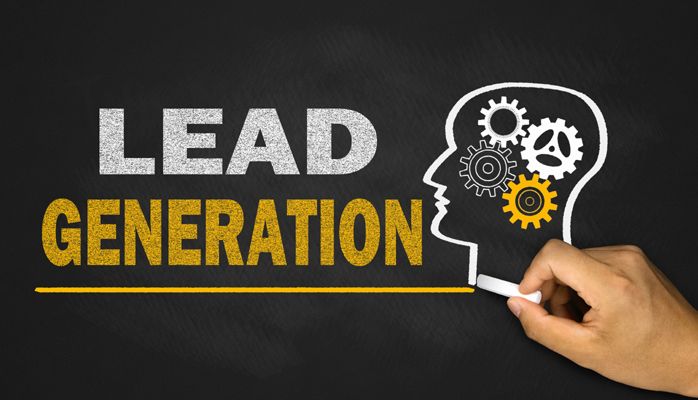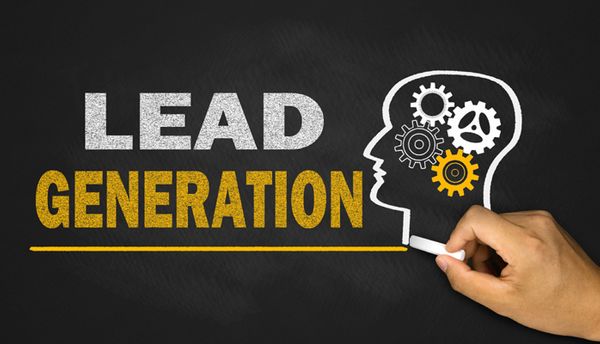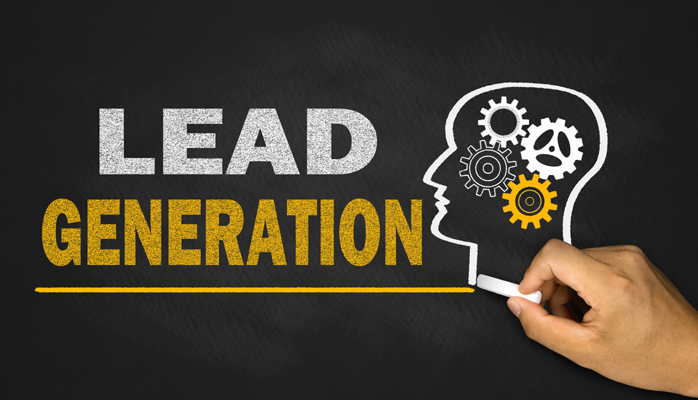 Among tens of pages that your website might have, it is a truth that not all pages are equally loved by your visitors. On a detailed look, it is easy to gauge that your blog post which went viral the last month is generating more than 50% of the leads. Sounds similar? Needless to say, every website has a few favorite pages that are been bestowed extra love by your visitors. And the real trick to generate leads lies hidden on these specific pages.
However, just placing a random 'click here' button or a 'buy now' button will not serve the purpose. The well-established enterprises play it tactfully and optimize their websites for lead generation for boosting conversions. Let's see how!
Analyze the Traffic Flow Of The Performing Pages
As already discussed, it is essential to determine the pages of your website that get the most traffic. A simple rule of thumb says that the more visitors on a particular page, the more chances of them getting converted into leads, and thereby the customers.
Assess exactly where the maximum traffic on your portal lands and find out the pages or landing pages that are generating maximum traffic, as that is what people admire. Creating optimized landing pages is vital to transfer your visitors into leads. After getting a landing page that is creating immense leads, you can make it more gainful by adding paid search. Target the keywords on the offer linked with the landing page and simply look out for the leads coming in.
The "about us" or "team" page is valuable for your business if it receives the maximum traffic. It is actually the place where people get to know who you are and your real identity. Besides, it is a great location to have a call to action button. The "Contact Us" page or the homepage are the pages you have to pay special care for optimizing them for conversions.
Make downloadable content and offers like whitepapers, webinars or eBooks, and even slideshows that your portal visitors can access for free by filling a plain form. Blogging also has the potential for generating leads. Quality content that imparts value to the reader is capable of making your brand popular faster than ever! Further, the various analytical tools, like Google Analytics can reveal a lot of hidden secrets – number of visitors per day, demographics, bounce rate and the likes, which can be brought to your advantage for the better lead generation by taking well-informed decisions.
A Quick Checklist for Lead Generation From Your Website's Most Popular Pages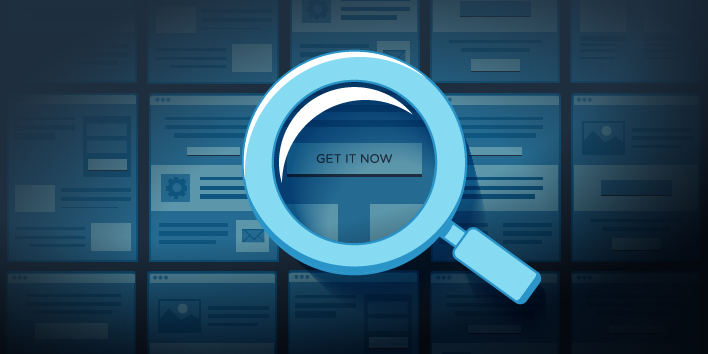 The majority of business models do not tend to gain anything if visitors simply land on their site and leave it without offering them anything in return. The true value of your website is determined by the volume of leads that it pulls. So, in order to help you in excelling this art of generating leads, here we have a well-compiled list of measures you need to adopt!
1. Ensure that your website passes the 'Dreaded Blink' test
You have just got the blink of an eye, which is around 3 to 5 seconds in order to capture the attention of your visitor who lands on your website. If your portal takes a long time to load or is extremely busy or lacks optimization, the potential lead would exit your website and search elsewhere, no second thoughts given!
The first impression of your website is what matters and you need to catch your visitors' attention immediately to pass the blink test. Consider these features to pass the test:
If your website takes more than 3 seconds to load, it will lose 40% of visitors. Every image or multimedia clip added by you increases the load time, so make sure that they are in formats like GIFs and PNGs which are easy to load. Check your website load speed with tools like Load Impact and GTMetrix to further insights on your website's speed.
A stunning website retains users and is aesthetically pleasing. However, it is not just about the looks; navigation also affects the bounce rate. A site that is not intuitive or easy to use will drive the people away. Ensure that your site is optimized for mobile devices and tablets as well to provide a seamless experience.
Content is king and a powerful and detailed headline is vital. The headline must be engaging and should clearly display your company's activities. The key information like your company's activities, call to action and value proposition must be in the 'above the fold' part of your web page. The content should also be easily understandable and your tone and language should match your audience.
Your site must reflect credibility by showing professional and reliable information like testimonials, reviews and privacy information to satisfy visitors.
2. Place your CTA naturally for optimal engagement
A call-to-action (CTA) denotes a button or link which you place on your website to convert prospective customers into leads by filling up a form on a landing page. Place the CTA buttons on your web page properly. The following 4 alternative placements of the CTA button on your website or email will fetch your leads:
The 'above the fold' on your email or web page represents front and center, near the top which can be viewed without scrolling. This position is suited for specific landing pages for which the visitors have shown an interest.
The upper right corner or top portion of the right sidebar is a popular position for CTAs on most blogs. These off-to-the-side CTAs never obscure the blog content, yet they keep a strong, prominent display above the fold.
Putting sign-up forms or whitepaper download forms on the right of your copy can enable your readers to scan your message uninterrupted and select an action by following a normal reading pattern from left to right.
Placing your CTA at the rear end of your email, blog post or landing page can generate the warmest leads. If your entire content is read and the CTA link is clicked, it is probable that the users are deeply engaged.
Leads that react to CTAs placed on the footer of your email or web page indicate the genuine interest of the visitors and a better response to your follow-up phone call or other lead garnering efforts.
Pop-ups and headers are other placement alternatives for CTAs on portals.
3. Mobile marketing strategies for generating leads
Businesses have taken to mobile to generate inbound marketing leads with these strategies. Here is how to do.
Optimize content for mobile users
Write a descriptive title or headline to entice mobile readers to view your content. Follow it up with subheads, images, and concise writing to keep your pages easy to read.
The size, shape, and color besides wording of CTAs on mobile devices play a vital part in increasing the click rate. Simple and appealing CTAs obtain the maximum leads on mobile devices. The font type must be distinct and readable at a minimum 22px for headlines and at least 14px for body copy. After the readers click the button, the deal should be closed with a few actionable words. Your CTA buttons should be minimum 44px by 44px and placed front-and-center for easy display and reach. Avoid the placement of 'click here' links, instead, go for some classic 'click here' buttons at proper places.
Forms should seek minimal details as extra fields can impair conversion. You can employ a two-step process if there are different required fields to make the whole process of signing-up less difficult and cumbersome. Your forms should be user-friendly to generate more leads.
4. Build offers to cater to your most popular pages
Offers made on your site can be a blog post which should be relevant for a prospect that is willing to make a purchase. For instance, if your site sells personal tax software, a visitor in the process of gaining insight might have come across your blog article as he was seeking information on how to file taxes. In this case, the best offer may not be a free trial of your software, but rather be an eBook.
Thus, you can show special content offering on your most popular pages to entice people to buy your products and services. You can use their early interests by providing content that is pertinent to what's on the site they are in.
5. Utilize the correct tools
Invest in a Content Management System (CMS) to link your website content with your entire marketing channels. This adds to your convenience of tracking the site visitors and their activities once they access your page and above all, the portions of your site that are translating visitors into potential leads. The lead capture tools like CTA Templates are free, customizable and provide more than fifty calls-to-action templates in PowerPoint that can be used as a reference when creating your personalized CTA for your website.
Leadin is a free lead capture and contact knowledge tool from HubSpot that adds your present contacts to your database and removes the pre-existing forms. It helps in analyzing and improving your conversions strategically.
Hotjar is another tool that assists you in knowing your users' needs and their activities on your portal using heat maps, evaluation of your forms and visitor recordings.
6. Connect social proof for greater credibility
These are testimonials from persons who vouch for what you sell and it is highly probable that consumers will align their behavior and preferences in accordance with others' action and choices. Link social proof to motivate persons to click on your CTAs, answer your forms and be a part of a lead. Adding relevant photos or rich media types like video or audio clips can extend support to your offer.
7. Devise various means to hike the traffic to the pages
It goes without saying, the more traffic on your website, the more are the leads and the more is the probability of conversions. Increasing traffic and boosting your website's rank can also help in effective lead generation. The best way to hike traffic for the particular pages is by optimizing these pages for their keyword ranking and linking them internally as well as externally. To detect the friendliest keywords meant for your targeted web page, make use of tools like Google Keyword Planner. Map out your keyword list and choose best one or two keywords and pay special attention to them. Subsequently, include these specific keyword phrases into your posts' headers or titles and CTAs.
Linking your prior popular pages with other pages internally and externally boosts your page's ranking in search engine results. The greater the backlinks from high-quality sites, the better will be the ranking of your portal in search engine results pages (SERPs). Hire SEO Professionals for implementing resourceful SEO tactics to make your web pages secure a higher organic search ranking.
8. Test your lead generation strategies
There is no single sure shot solution to conversion rate maximization and you have to test your marketing ideas for yourself. You can begin with A/B testing which is a common type of conversion rate optimization testing. Test one variable in a marketing content against another, such as a call to action buttons with two separate phrases to view their performance. A/B testing can work wonders for your click through rates, and help you in generating leads. Also, don't skip multivariate tests (MVT) as it allows you to see how multiple landing pages are interacting with each other and helping you in generating leads.
Inference
Following the above-mentioned strategies, the marketers, as well as designers can optimize the website for lead generation. Your website pages should be able to generate leads and sales. Whether it is syncing your landing page with different marketing channels or placing a CTA on your homepage or any type of site promotion, you can hire professional web developers to generate leads and visitor traffic to your web pages.
After all, people desire to learn from experts!