8 Checkout Tips to Skyrocket Ecommerce Sales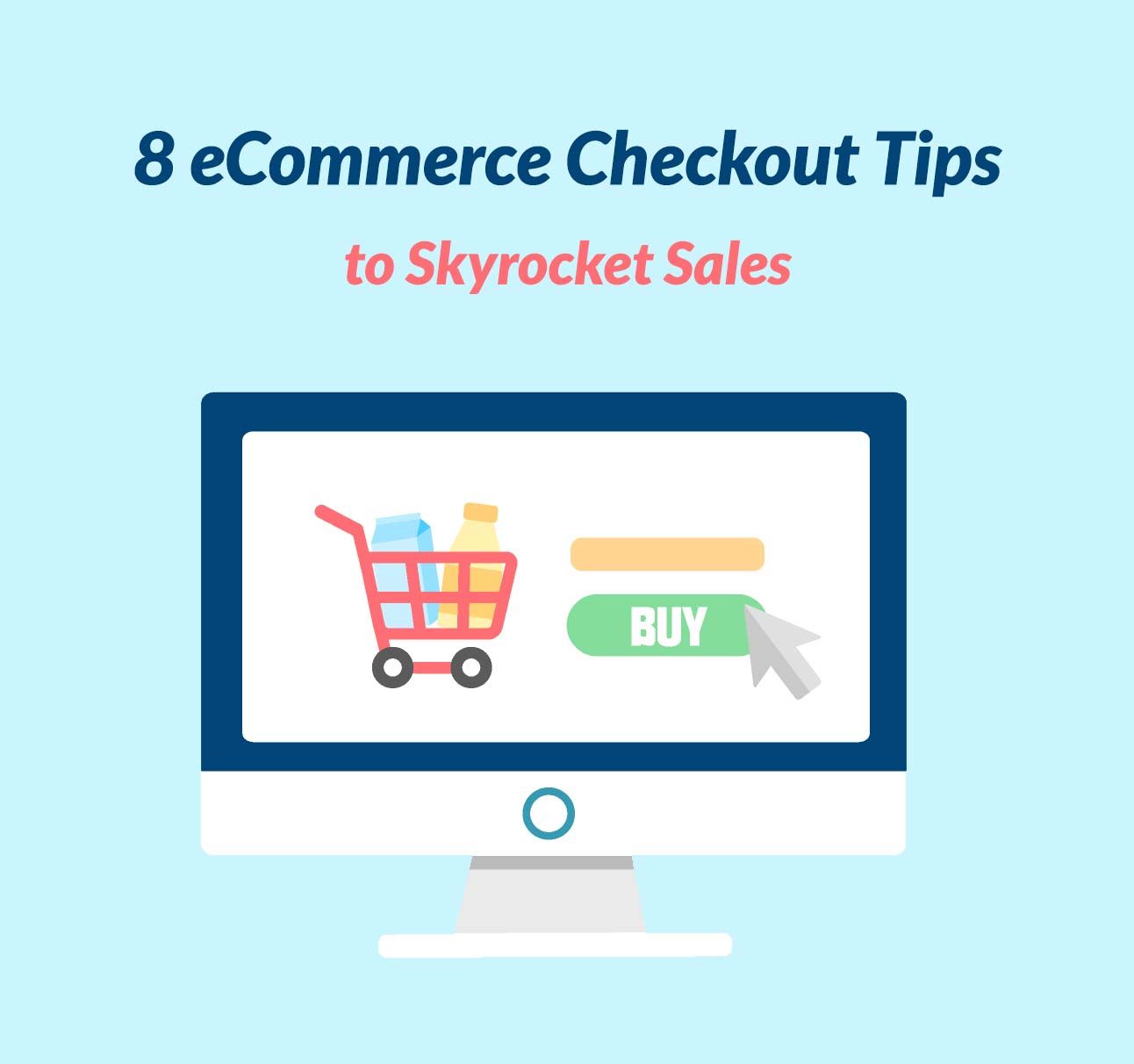 From high page views to more leads, every business owner's goal is to aim for more conversions. They often try to find new ways to boost the conversion rate of the landing pages in order to generate more sales.
As a business owner, did you ever think about the importance of the checkout page? Apart from the landing page, have you thought about creating an effective checkout process?
The checkout page is just as essential as the landing page. If a customer finds it difficult to process his orders, he will abandon his cart right away. So if you need to increase conversion and boost sales, here are Ecommerce checkout tips which will serve as your guide.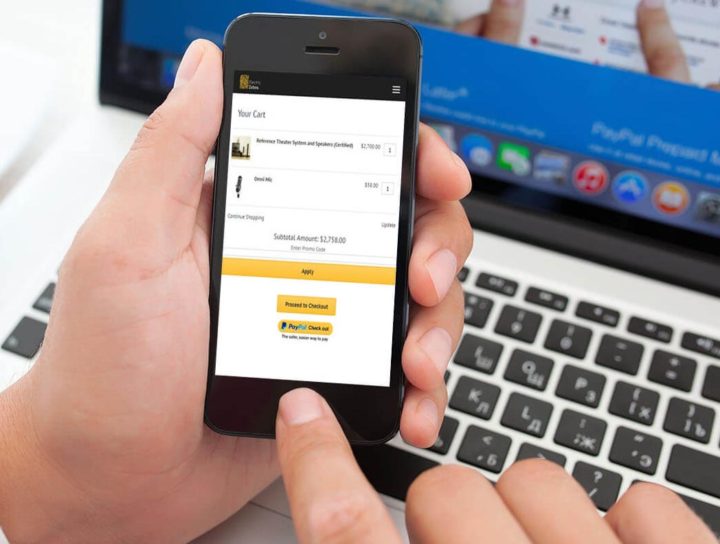 1. Clean and uncluttered
The first step to a convenient checkout experience is to provide an uncluttered and seamless checkout page. This will make an excellent first impression.
Delete distractions like unnecessary elements and links so customers will not have a hard time in navigating the checkout page. When it comes to the checkout forms, make sure the customer can complete his order simply. Hence, the fewer fields, the better. Make form completion a cinch, so that customers will not waste their time.
2. Checkout guide
Apart from having a fast and smooth checkout experience, customers want to know what is going to happen next. So for the succeeding steps, place an image with an explanation for each step. This will serve as a guide and will get rid of confusion.
The customer will know if they are almost done with the checkout process. To simplify the process, specify four important steps. If you have too many, try combining a couple of them. As much as possible, you need to simplify the checkout process to decrease cart abandonment.
3. A variety of payment options
Want to minimize the trouble of customer payment? Be flexible with payment options. Do not just limit payment methods to credit cards, use PayPal and Google Wallet as well.
Unlike the credit card, PayPal is fast and reduces the need to manually type all the needed information. If you still haven't integrated PayPal and Google Wallet to your checkout page, now might be the best time.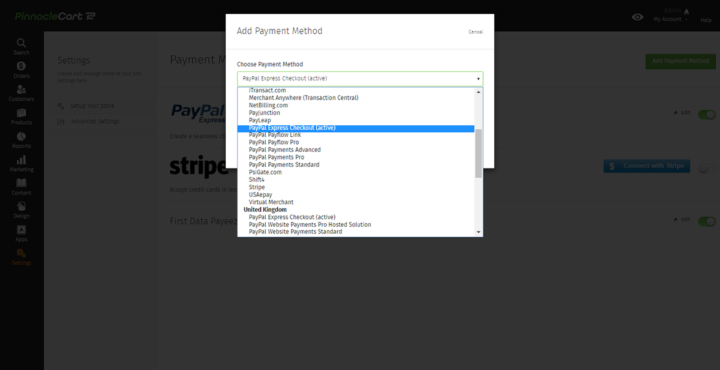 4. Guest checkout option
Most businesses require guests to sign up immediately. This is an absolute no-no. The most effective alternative is to offer a guest checkout option. This is faster and more convenient since an account will be automatically created during the checkout process.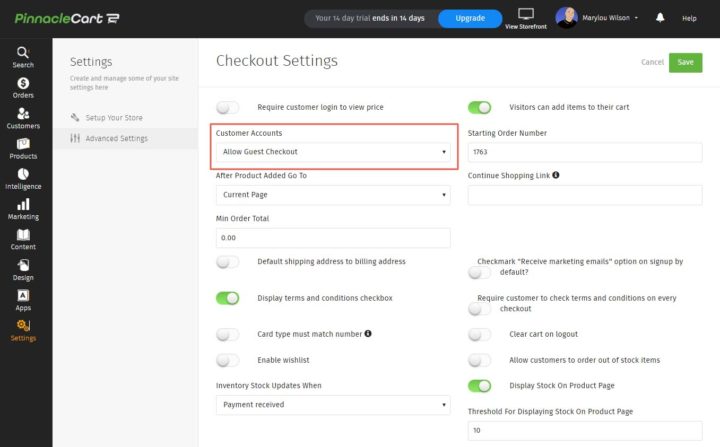 5. Free shipping
 Hesitant to offer free shipping? Free shipping is the best feature for shoppers to purchase at your store. Most shoppers will abandon their shopping carts because of pricey shipping fees. Now if you're having second thoughts about offering free shipping, you can offer free shipping for orders for a specific amount. Additionally, make sure you put up a free shipping announcement — a banner that's visible to online shoppers from the moment they go to your site to the time they checkout.  When you let customers know how much they can save, they will be confident in proceeding to checkout.
6. Display related product suggestions
A very smart move to let shoppers haul more products into their shopping carts is to display related items in the checkout page. If a customer is looking for some nice notebooks, why not sell him some fancy pens? Put a sidebar in the checkout page where you can show product photos with descriptions. Don't forget to indicate an "add to cart" button for each related product. Keep in mind those similar products have to be more affordable than the items in the customer's cart.
7. Thank and update customers on their orders
Once customers are done placing orders, thank them for shopping and confirm that their order has been processed. This will eliminate confusion and provide security. Once the orders are shipped, send customers an email. You can also provide a 'continue shopping' button to let customers review their carts and entice them to shop more.
8. Security first
Assure customers that shopping in your website is safe through security icons and other security credentials. Place padlocks and https in appropriate areas and make sure they instantly catch customers attention. Encryption and website security need to remain tight. Businesses that use platforms like PinnacleCart can build the perfect store that is guaranteed with a high level of safety and security.

As one of the most important pages on your website, the checkout page has plenty of elements and details that need attention. Taking the first few steps to skyrocketing sales start with doing a few yet effective tweaks in your checkout page. Remember it is all about simplifying and making the process as easy and convenient as possible for customers.
Do you have other tips on how to provide customers a great shopping experience and a hassle-free checkout process? Share them in the comments below!