6 mistakes often made when researching keywords for SEO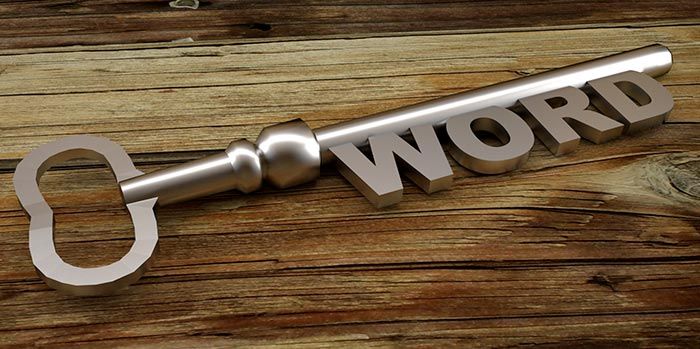 Keywords has played an important role in website SEO work. Because it not only helps the search engines evaluate the main content that the site is talking about, but also helps users to find the site more easily. Therefore, keyword research plays a vital role in website SEO work. In addition, the identification of all main keywords also helps to increase the writing efficiency of writer and be more focused on key topics that the article wants to say, avoid rambling or digression. Therefore, in order to find the right direction in keyword research from the first steps, before conducting keyword research for your site, you need to know the common mistakes that businesses and enterprises' specialists doing SEO can make. Avoid these errors can help you save time, to rethink marketing strategies as well as drive the right customers to your website.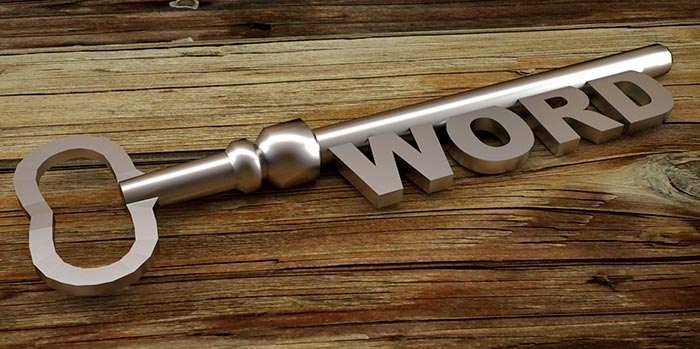 1. Select the keywords that are not relevant to the customer
Everyone tends to choose keywords which have more search results  in his field but  does not notice whether those keywords relevant to their customers' targets aimed for or not. The important factor when researching keywords is that they must "fit" with the concerns of customers that you work towards.
For a very simple example: if you are aiming for better-off families looking for good schools for their children, you definitely should not choose keywords like "cheap schools". Such families will not find such keywords. Instead, be optimized for keywords such as "best schools" …Each target customer group will have various needs and  interests, they will use different keywords to search.
2. Focus on keywords that are too generic or too specific
If you own a large site with many combinations of different keywords, you may try to optimize all possible combinations in order not to miss any choice, such as by type, color, size, price … Let's calculate, you will see this leads to an infinite number of keywords.
Many of these combinations have  very low search results , or even no one searches for them. In addition, too many keywords can make you be distracted from the important keywords. Let's focus on the  keywords which have possible and potential capacity that can help business develop.
Do not aim for the keywords which are too general or too specific. Better to aim for niche keywords (keyword niche) that users use to search for and buy products (services). These are the keywords "within the reach", giving you access to the latest customer. What are the long-tail keyword tag (keyword term, accompanied by detailed information on the product) associated with your industry? Google call that moment "I want to buy". Once you have the best keyword group, you can expand them to target groups with different search plan at anytime.
3. Choose one word keyword
It is rarely that chances for one word keyword is a good option as it only occurs mainly in the site has great potential. For most sites, the one word keyword is usually highly competitive and quite expensive because they do not just become too common, too competitive, but also difficult to implement.
4. Do not consider about the competition.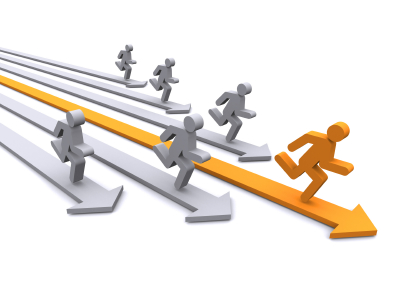 Many companies almost close their eyes when choosing keyword and do not stop to consider the general competitive situation that keyword on the web. Please enter the selected phrase into a query box on a search support engine and take a look at a variety of websites are ranking for it. Check out if they have the extension .gov or .edu ? Check to see how they are optimized. Compare the backlink of the pages which are ranking for your site.  If you want to rank, you need to eliminate what other sites are doing. Choose partners carefully, consider if you can really try to pursue this phrase.
5.  Lack of review keywords periodically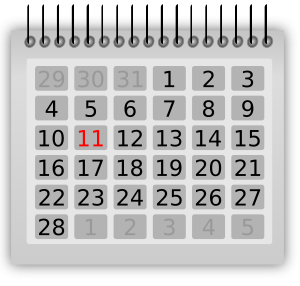 Language does not stand still. New words are usually added to the vocabularies  of the people and they replace the old ones. The view through the forums and blogs where people are debating about products like yours is a great way to see the new phrase. Wordspy.com is a free tool that is preferred in learning new expressions. Review the list of keywords periodically is extremely important because this can help you know  whether you have missed any phrase, new terms or more commonly used.
6. Putting the  wrong keywords into the wrong website
Once you find a group of keywords, you need to know where to place them on. This process is called "keyword placement "(keyword allocation)  and this is an important step in the process of keyword research. A common mistake is to take the keywords that are not relevant to the website where the content does not match the keyword or page does not match the intended user's search.
For example, an user searching for the keyword "boarding schools in usa" are often those who do not live in the US, hence the keyword should point out the useful value for families abroad who want their children enroll in schools in the US.
On the other hand, those who search for the keyword "top private schools nyc in the Upper East Side" (the top private schools in the upper east side of New York City) are often those who care about the people who live around  so that the content's page should be in association with their needs.
Keyword "boarding schools for girls" should be placed on relevant website to the girls' school. The work is not only putting certain keywords into the website but also using keyword that matches planned search and web page copy.