6 Best Free Website Builders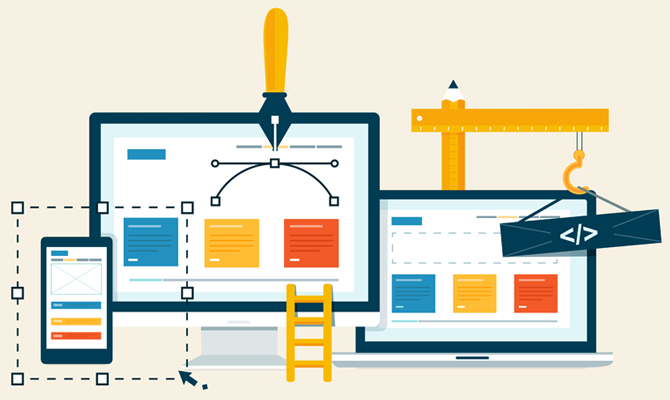 Just a few years ago, designing and developing a website from the scratch was immensely difficult and complicated. None but a web developer could design and develop a website. People from non-technical background would have to hire web developers and pay top dollars just to launch a simple website for their small business organizations.
But things have changed lately. With the rise of website builders, people now can design and launch their website without taking the assistance of a professional web developer. They are very easy to use and they come loaded with numerous features that allow users to design and develop high quality and interactive website without writing a single line of code.
But the problem with these website builders is the fact that there are too many of them and therefore, identifying the ideal one that suits your budget and requirements has become a bit tough. This is the reason why we have come up with a list of amazing website builders that should give a try –
This is a new website builder but it has all the features that you look for in a premium website builder. Its free package comes with a free 500MB of storage and the users are allowed to upload maximum 5MB file which is quite good given the fact that the users would not have to pay a single penny for that. Sitey has a cool image gallery from where you can choose images to feature on your website.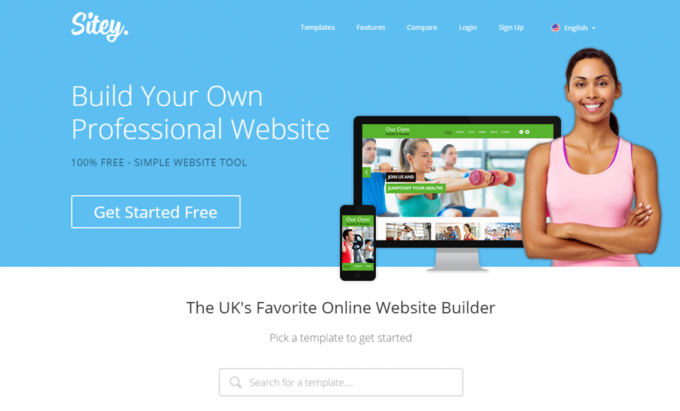 It is a San Francisco-based company that has developed an amazing platform to help people develop a website without getting involved in the messy world of coding. Weebly is currently used by millions of small business owners to launch their very own websites without spending thousands of dollars on it. There is no cap on the number of pages that your website can have and it allows you to launch an ecommerce website but you will have to pay 3% transaction fee for that.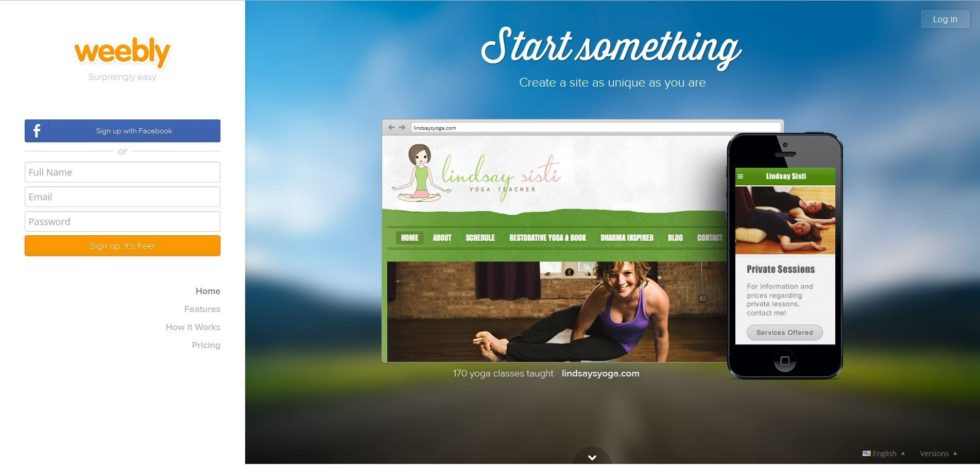 IM Creator has successfully taken the pain out of designing and developing a website. Thanks to IM Creator, you will be able to design professional and high quality websites very fast. It has got intuitive interface and it has got innumerable templates. The best thing about IM Creator is its extreme focus on responsive design. No matter what elements you are including on the interface of your website, you can be rest assured that the design will be fully responsive.
Unlike other website builders that have recently run into major problems with search engines, IM Creator is inherently search engine friendly. You can rest assured that your website will be available when searched with related terms.
You can even scale up your website the way you like. It does not matter whether you are building a small website with 5 pages or planning to launch a large websites with hundreds and thousands of pages; IM Creator is here to help you.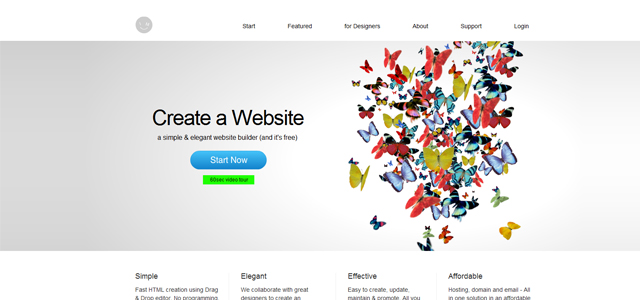 Founded in 2006, Wix has a great run so far. It is one of the pioneering website builders that have helped shape the world of web design. Powered by a cloud-based web development platform, Wix allows users to design and develop HTML5 based websites easily and effortlessly. The best thing about Wix is its Drag and Drop feature. Thanks to its drag and drop functionalities, people can customize the look and feel of the design in a matter of few minutes. Some of the useful features of Wix are – email marketing, Contact Forms, Ecommerce plugins, social plugins etc.
Wix is available for free but if you want to deck your website further and want to add some premium features, you will have to opt for a premium package. There are tons of templates to choose from and Wix is constantly adding more features to make this platform more enticing and attractive to the users.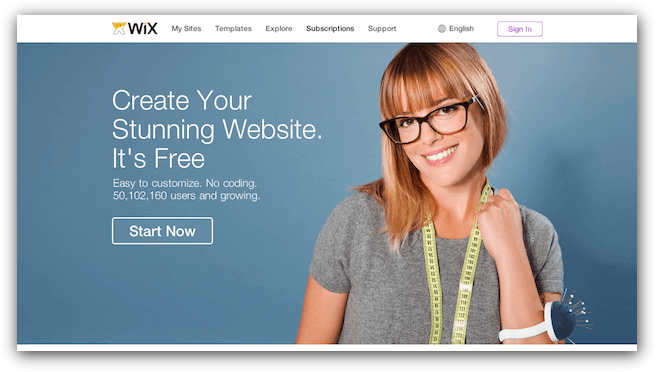 WebsiteBuilder is a prolific website builder that has innumerable templates covering wide varieties of niches available for use. Customization is a breeze with WebsiteBuilder as it has the Drag and Drop feature that allows people to include those features that they like and customize elements by double clicking on them. With WebsiteBuilder, you will be able to launch your website in a matter of few minutes.
Since you will be using a free subdomain, some ads may appear at the footer section of your website. But if you want to get rid of such ads from the footer section of the website, you will just have to opt for a premium version.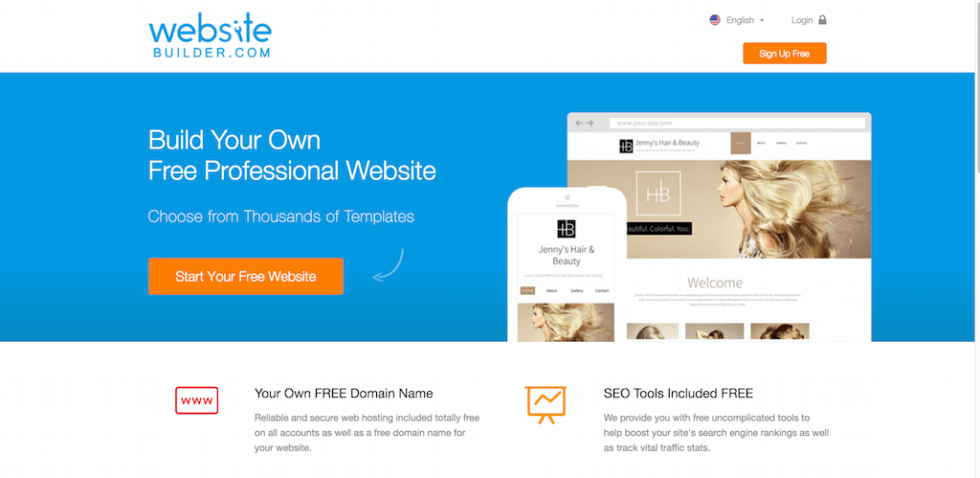 Webs Agency is not a traditional website builder in that sense of the term but the company has decided to offer free web design services to its client. Clients are welcome to come up with proposal or idea regarding the look and feel of the website and the agency will then convert the idea into working codes. However, there is a catch. To avail this free web design service, the visitors are required to buy a hosting package by using the referral link provided by the agency.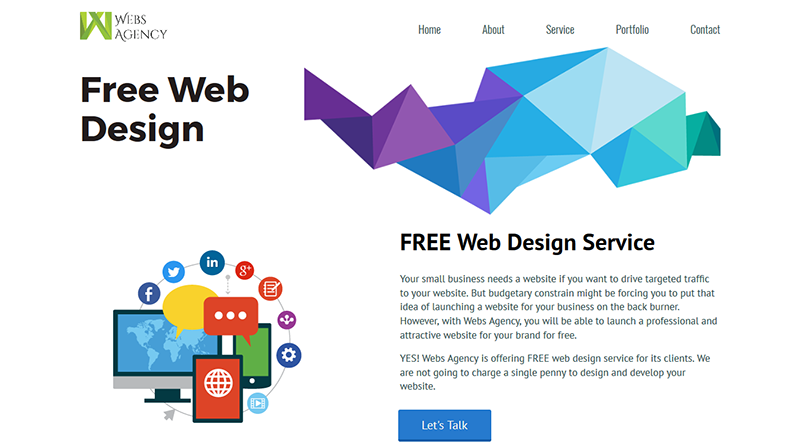 It is a new kid around the block but that does not mean that it does not have any firepower to wow its targeted audience. SiteBuilder has quite an impressive and user friendly admin panel that allows users to design and develop highly features rich websites. The only chink in its armor is the nagging promotional banner that appears on the footer section. Well, you can easily get rid of this if you are willing to spend few bucks to upgrade your free account to a premium account.
So, these are some of the popular website builders available online. Click on this source link to get a comprehensive list of website builders.