5 ways to make money from WordPress blog
We can not deny the usefulness of owning a blog. Everyone writes blogs to exchange their ideas, share their experiences or to promote their own creativity and so on. However, blog also become a "moneymaking machine" if you choose a suitable and effective method.
This article will offer you suggestions to earn money effectively from WordPress blog.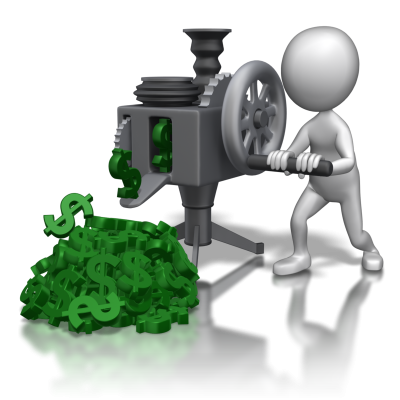 1. Making money by advertising
Advertising by Pay Per Click (PPC) and  Pay Per View (PPV)
You can simply insert ads into your blog and and guide them to the direct benefit for visitors. They can be textlinks, banners, videos and other multimedia ads. You are paid when visitors view ads and even get more paid when they click on them.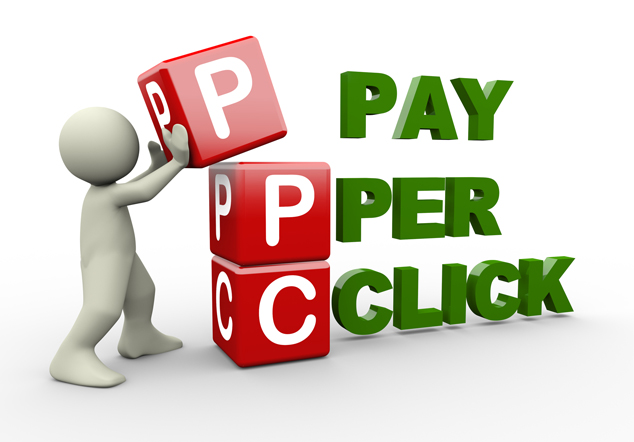 Adsense:  Google ad's for publishers. 
This is a very popular platform with more than 2 million publishers. It is very flexible and provides a lot of tools, types of ads, statistics and especially, it is completely free. However, Adsense's censorship is quite strict.
This is a great alternatives for Adsense, is managed by WordPress. It includes an enormous community with millions of blogs hosted on WordPress.com. They offer advertisements which is rich in creation, optimized to display well on any WordPress themes  but have very good price.
This is a popular network among influential bloggers and Content publishers. They have high requirements, so it is very hard to be accepted. However, once you achieve that, you become a part of huge sales network.
2. Making money by shortened link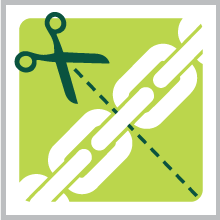 Shortening link is the way to advertise without taking up your space on your blog.
No need to insert any ads on your blog but you have some shortened links posted on blog. When someone clicks on these links, they are redirected to an ads website then you will receive a sum of money. The visitor will have to click on Skip ad button to visit the website they want.
Here are the 3 best shortening link websites:
Most of the people use Adfly because it is an old and legal, trusted service to earn money on short links and which takes best care of it's customers.
Shortening link service is not only extremely simple for using but also for working interface.
This service has a very lovely interface.
3.  Selling products and Pay Content
This is a way to make money without advertising. All you need to do is create something so attractive that user will accept to pay for it. For examples:
Digital publications:
Something that users can download immediately after the payment. It can be an e-book, photo, unique fonts, logos, icons, themes, plugins and more … You can even create a digital store, offering products with complete service and support, updates.
Premium content :
If your articles or your guides so very popular that many people are searching for, you might consider putting them on the list of content dedicated to paying subscribers. Users can read a short section of the course or your guides, but only those who have registered and paid can see the full content. Remember that users often do not want to pay. There for, your content need to have a very high quality.
Promotions:
If you represent a community of people who have the same passion and have a certain influence (web design, WordPress, social media, SEO, web technologies …). You can provide some assessment campaigns, promotions, contests, newsletters, ads …
4.  Placing advertiser' banners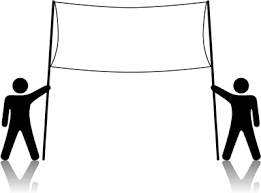 When using advertiser' banners, you need to pay attention to follow some principles:
Do not place two banners of the same size on the same page, do not place banners in the vertical sliding form, only allow to place a maximum of 5 banners if  you can create DoubleClick for Publishers link with another  monetization channel, only place a maximum of 3 ad codes having display forms are images or texts on one unique website. Only by complying with the Google's principles, you can have a stable source of income from the Placing advertiser' banners.
Besides, you can be charged per click or views by placing advertiser' banners if there is an invitation from an advertiser. In order to earn much money from placing advertiser' banners, you need to find out a nice location to place banners, optimize homepage, optimize the articles you place advertiser's banners, optimize website speed and WordPress can do these things.
Here are some display forms of Placing advertiser' banners monetizing on blog that you should know:
PTC (Paid To Click):
This is a form of pay-per-click when your users click on the ads in your website. 
For example: PTC's price is $ 0.1 means that when 10 people clicking on the ads, you will get 1$.
PPA (Pay Per Action):
This is a form of paying for you when someone doing something in the ad.
For example:  If visitors register to a certain page, or fill out a survey, you will receive the money.
PPM (Pay Per Million):
This making money form is quite difficult because you need a lot of visitors one day. It will pay you basing on the price per million ad impressions
5. Consulting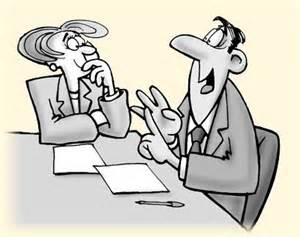 Probably all of you also are very familiar with the phrase "legal consulting","admissions consulting", "psychological consulting"… a lot of problems need to consult. So what does consulting mean? As far as I know, consulting is a job requires the workers an extremely deep understanding about the field they consult. Moreover, they even have to give convincing answers, accurate, easy going, easy to understand for customers (who need advice) understand the problem and solve their problems.
Days ago, whenever you need the consultation of a lawyer or a doctor…people need to find the counselor's office. Nowadays, this becomes outdated and no more suitable. Insteads, you just need a simple manipulation Google Search to find out a consulting blog. Modern technology products help the interaction between consulter and those who need consultation become very easy and effective.
Thanks to the outstanding advantages is easy to do, does not require capital, does not cost office leasing so that consulting services through blogs has become the most popular type of business nowadays.
Your success depends on the amount of visits that blogs achieve. This is related to the blog's quality about both of interface and content. Therefore, do not forget to take care of your blog well, combining PR strategies, reasonable ad.