5 steps to make marketing videos great than expected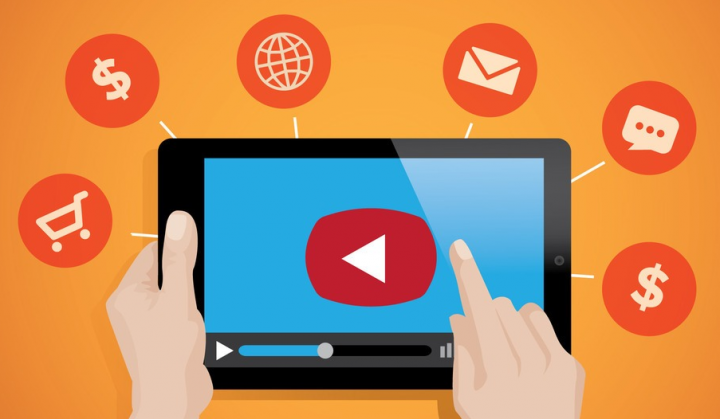 In the new era of business and marketing as today, marketing video plays a very important role, and its development trend seems to be no sign of the slowdown. Evidence for this is the development of proprietary video platforms such as YouTube with more and more active users. In addition, social media platforms such as Facebook and Twitter also continually update their video features to enhance the user experience and turn it into an opportunity for marketers. Refer to the 5 simple steps below to make your video marketing content even better than expected.
Step 1. Determine the type of video you want to make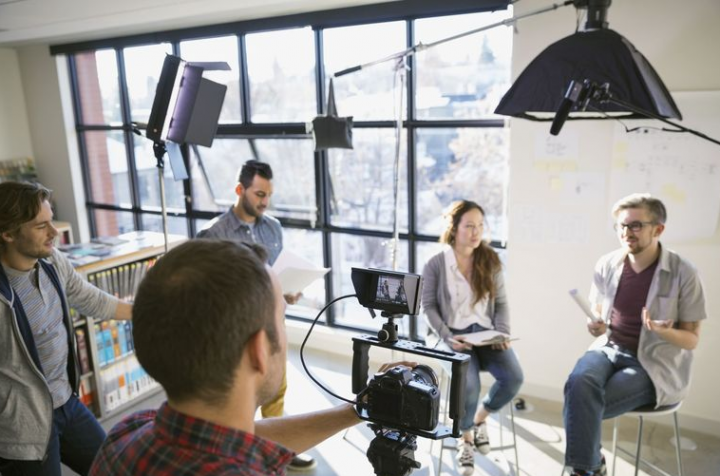 In order to have a great video product, you first need to identify the type of video you want to make in your strategy.  In fact, there will be plenty of options for newbies to this form of marketing without too much of professional issues. Here are some ideas you can refer to:
Interview videos: Choose a celebrity or influencer in the field that you are trading in,  then record the video with a conversation, discuss some important issues, they may be the product, consumer trends, customer tastes …
Monologue video: With this type of video, you act as an expert to share your audience with any related topic, especially issues affecting the rights and interests of customers. You can also use more props, or other tools as a board to clarify your speech.
Tutorial video: This is one of the types of videos that are likely to attract the most attention, especially those customers who are using your company's products. This kind of video often gives the audience a lot of useful information about the brand, and they feel it is valuable.
Step 2. Choose a content topic and write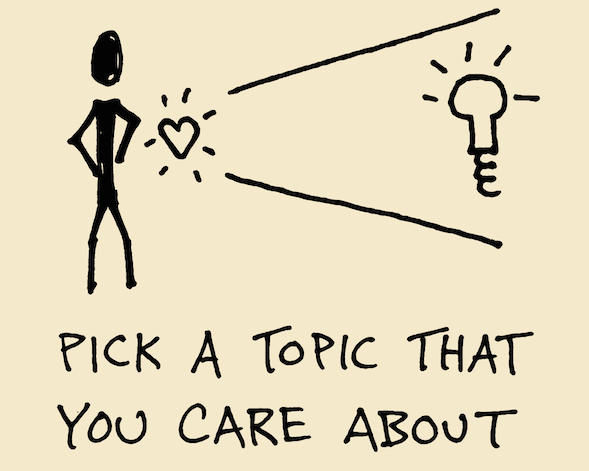 If you are familiar with traditional marketing content, such as articles, basically the content of the video is similar. Choose a topic specific to the upcoming interview video. Then, compose what you want to ask and what information you want to convey to your audience.
Different types of videos will require different content approaches. For example, a monologue video may require a full outline, while video interviews are in the form of brief question and answer. Writing content more or less depends on how comfortable and confident you are to improvise during video recording.
Step 3. Practice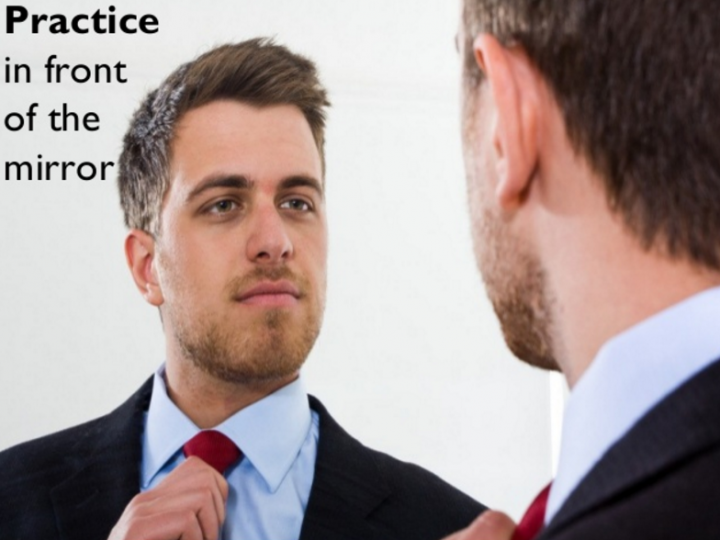 Before actually recording video, you should practice so that the ability to speak can become more fluent, clearer, and more natural. It is this practice that will save you time later and give you the ability to respond better to situations that may arise. Avoid relying too much on the script, make sure that important content is already in your memory.
Sit (or stand) in front of a big mirror and imagine it is a camera. When you see yourself, is it time you know if you have done well or not? What point do you need to develop? Which points need to be improved? Practice your script a few times, until you see … OK, I speak also attracted huh! Now you can start practicing with your smartphone or camera!
In the case of making an interview video, you can not practice with the guests, instead, let's work with some colleagues to feel a real conversation.
Step 4. During videos recording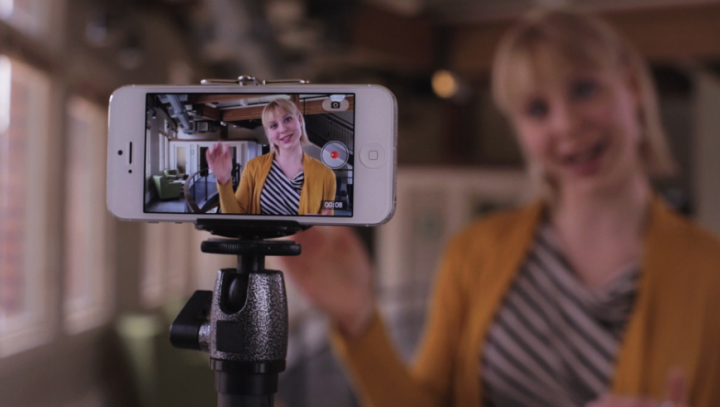 After preparing and practicing carefully, the next you need to do is recording a video. You do not need dedicated equipment to create the perfect HD video and sound. Instead, a basic smartphone can do,  you just need to arrange a recording area that has enough light and really quiet. No matter how good a camcorder you are using, if you do not know how to use the light, you can not create a quality video. Just as in photography, light for video is a prerequisite for an eye-catching video. You should try with natural light, for example, your house has a small garden, it can be a great place. Or choose to sit in front of the window and put the camera right near the window so you can get the light.
If you use your phone, make sure you are recording with the horizontal screen, never with a vertical one. Never hold a camera while you are recording, it will make your video vibrate. Viewers will feel you are reporting an earthquake. You should use a tripod or use any items with which can fix your camera, it makes you focus on the content and make the viewer feel more comfortable.
Do not worry too much, if you do something wrong, you can do it again from the wrong place, then put the video into the computer and make further adjustments to make it more perfect. For example, if you record the whole process of making a cake, it will be very long and too much detail.  You need to cut off unnecessary paragraphs. There will be some paragraphs that you need to add music. Sometimes when you need professionalism or need to build your own brand, you have to add the first paragraph, such as logo or intro … In order to do all these things, you need a video editing software. There are a lot of software that can help you edit video like Sony Vegas, Proshow Producer, or Adobe Premiere …  There are plenty of guides out there to use this software with the most basic operations.
Step 5. Communicate videos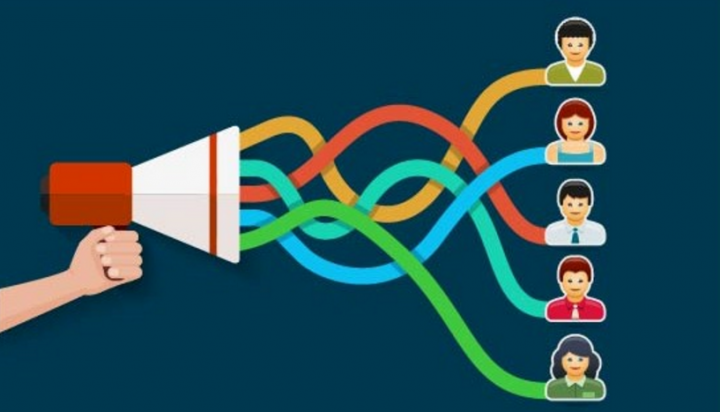 Once a video has been obtained as expected, the final step is to transmit and communicate it to attract the attention of the audience. Communicating video is similar to seeding other traditional content. To do that, you need to upload the video to YouTube (or a similar platform), and get the embed code to put it on any website, blog, forum, … whichever you want to transmit or share YouTube link on social networks and all other available channels.
Besides, you must also regularly monitor the interaction of the viewer, check your posts and participate in discussions, positive or negative feedback regularly every 1-2 days. It can be said that marketing video is another form of content marketing, which requires you to use different skills and tactics to accomplish it successfully. However, there are similarities, most notably that you have to focus on satisfying the user experience, providing information, images, … that they really want. Otherwise, all marketing efforts are just in vain.