5 Reasons Why Content is Still King of Marketing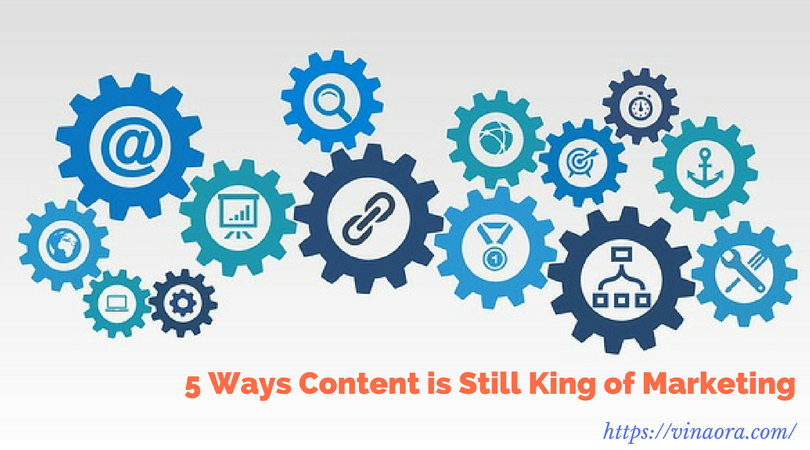 If you are using digital marketing, there is no question anymore that content is king. Without good content, visitors do not have any reason to visit your website, and so you do not gain any organic traffic, making you reliant on direct traffic and physical advertising. Businesses that become dependent on direct traffic most often do not make it.
As Google gets smarter with artificial intelligence and machine learning, websites will no longer be able to fill the content void with meaningless drivel. Instead, they will have to offer truly relevant, truly meaningful content that is not stuffed with keywords or poorly written. Here are five reasons why content is still king of marketing.
Content Defines Relevance
How does your website relate to your visitors and customers? It is not through product descriptions or about pages, although those should also be relevant to your business. In fact, the relevancy starts even with your domain name and making sure it makes sense with what you do and who you are is essential.
But users are not drawn by these things, but instead by content, and content they can relate to. One of the easiest ways to establish relevance is to tell stories, give examples, and share case studies and client successes. These types of content may or may not draw more traffic. In fact, you can use many different methods to relate to users including video, podcasts and audio, and photo essays in addition to written content.
The stories you tell allow users to empathize with your company and your brand, and the more they do that, the more likely they are to buy from you and be loyal to your brand.
Content Defines Authority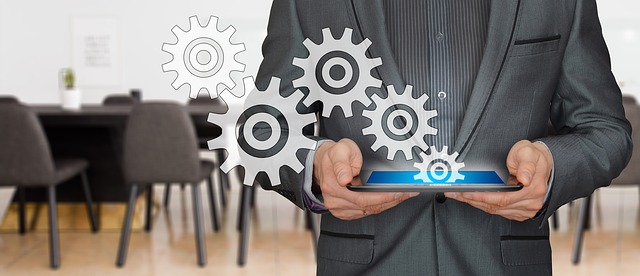 Google continues to look more closely at content than ever before, including subject matter, who wrote the piece, outbound links from the post, and inbound links to it. These do not have equal value. Who is linking to your site matters more than which sites you are linking to.
What sites are willing to link to you often depends on your content. The first link building advice many businesses receive is "get links to your business on high authority sites" and "quality over quantity." The best way to get links on these high authority sites is to have something worth linking to.
This means your content should be well researched, written by an authority in the field, and contain unique information not found elsewhere.
Content Opens the Funnel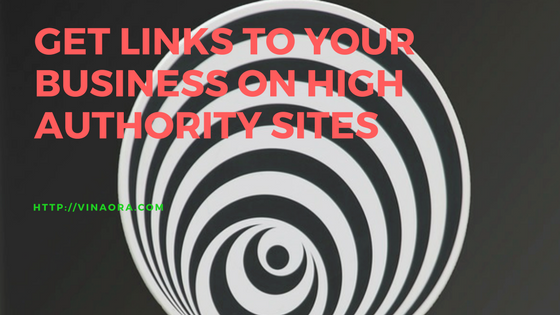 You can not get conversions until you get noticed by consumers and potential users. The way to do that is through "top of the funnel" content. This content showcases information about the industry you are in without overtly pushing your brand.
This sounds counter-intuitive to some and is hard to get many in the C-suite to buy into. However, this is the content that first starts to build organic traffic, and opens the marketing funnel. You can not bring someone to the bottom of the funnel if they never entered it in the first place, and well-written content does that for you.
Content Directs Traffic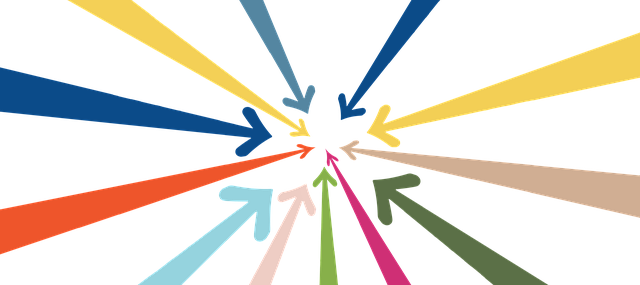 If content only opened the funnel, it would not do you much good. There are all kinds of organic traffic, and traffic that is relevant to your business is how you will turn those initial visitors into customers.
Your content directs this traffic: top of the funnel content draws attention and visitors, middle of the funnel content intrigues them while introducing your brand, and bottom of the funnel content leads them to buy from you, and continue doing so.
Having only one type of content does not accomplish anything. Without any one of these types, traffic will just wander around your site, and may only visit once and never return. Your content must direct traffic, and direct it well.
Content Converts
Lastly, your content is what convinces your website visitors to buy. Every aspect of your content must be well-written and informative, from the top of the funnel attention-grabbing posts to product and landing pages that inspire customers to buy from you the first time, and also keeps them coming back to buy again.
This is where user experience comes in as well, for if the content is king user experience is the queen: your users must be able to navigate your site easily, purchase without issues yet feel secure, and not have to suffer through pop up ads or paginated articles.
Google is looking for, and actively penalizing sites that have such content. But solid content leads to website conversion and loyal customers.
Content is still king and will continue to be so for the foreseeable future. This means content must be the one things you are sure you get right. Knowing these five reasons content continues to rule the marketing kingdom will help you rule in your niche as well.