4 Mistakes Every Ecommerce Website Should Avoid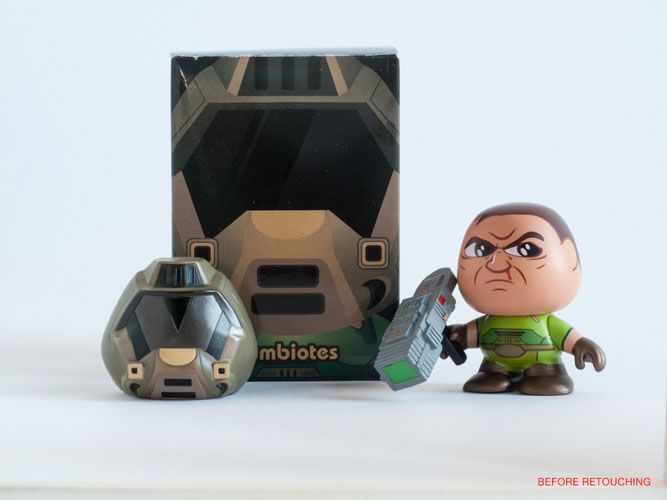 Getting into ecommerce is one of the best educational experiences of my life. I have learned a lot of things by performing in-depth research over the primary characteristics and requirements of running an ecommerce website successfully. After all my research work, one question often pops in my mind as well as in the minds of many ecommerce owners. Do your ecommerce site has sufficient conversion rate? Or you are finding difficult to convert your leads to conversions?
My experiences suggest it as a very critical condition that affects the revenue of many online stores. This condition can be fixed but there are certain mistakes often committed by the online store owners, which have to taken out from the curtain to give you a clear perception what these mistakes are and how we can fix them.
The lessons I have learned until this date were all borne from mistakes I have made. My every mistake taught me to do better in future and I would like to share the 4 common mistakes made by me along with their solutions so that you can succeed with your ecommerce business faster.
Low Quality Photographs Displayed on the Website
Photographs displayed on your ecommerce website plays a very crucial role of converting leads into sales on your site however the quality of photographs have a major impact on the conversion rate of your website.
I will try to explain this point by taking an example to give you a clear picture of what I am trying to tell you. Suppose you own an online apparel store where you sell contemporary as well as classical style dresses. In any retail store, customers have the choice of evaluating the quality and size of any product from all angles and they can also try the apparels for their style and fit.  This gives them the opportunity to decide if they can buy the product or not.
Obviously, an online store cannot offer these facilities to the customers but the best thing you can implement on your site is to avoid putting low quality photographs with unclear background colour and weird shadows.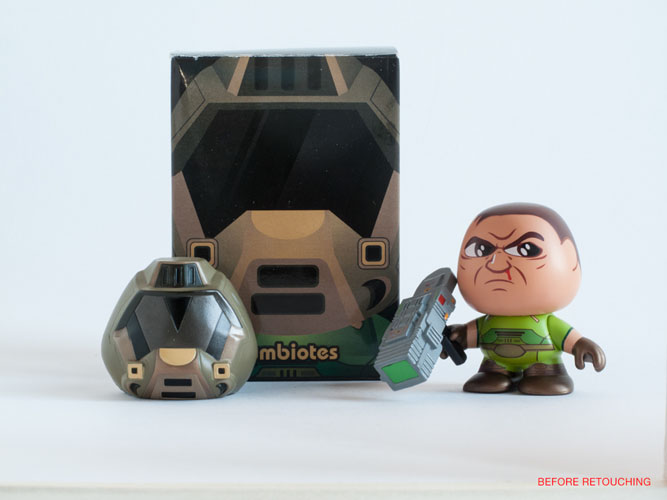 Instead upload only high quality photographs like this: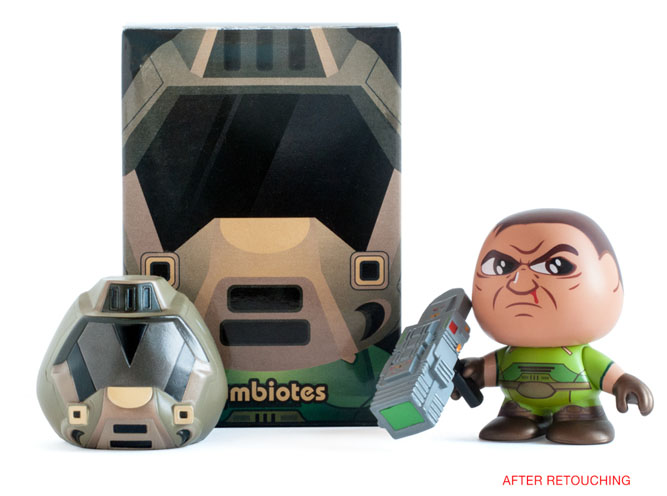 You can also put photographs of people modelling your product in different angles as well so that customers can get a clear idea of how the apparel will look after wearing on them. You cannot compel your visitors to buy your product by snapping any picture of it. An unclear photograph will not only prevent users from knowing the actual quality and feel of your product but will also represent your unprofessionalism.
Ambiguous Product Descriptions
Only editing and putting clear pictures are not enough to convert your website traffic to sales. You might have put a good picture of your product covering all angles but if it lacks a proper description, then your user might not go to make a purchase. Now, you must be thinking why giving product description is so important?
Research has proven that only touching the product invokes a desire to purchase it within the customers. The best way to replicate this feeling on your online shopping portal is to give a detailed description of your product to the customers to make them feel as if they are holding the product.  The common things that we do while writing product description are:
Insufficient and non-informative product descriptions
Committing spelling and grammatical mistakes
Adopt inept ways of describing the product
Broken sentence formation and Sloppy paragraph formation
If a customer sees that your product description does not have sufficient information or with incorrect spellings, then he might doubt if your product is less promising or will you be able to deliver the product on the right address? Or is it safe to make a purchase from your site using his credit card?
Do not try to turn off your customers as it might impact your overall business growth. Use detailed product descriptions with appropriate grammar and sentence formation techniques to sell your product and maximize your profit.
Uninviting Design of Your Online Store
Suppose you went in a retail store and you see things have been disorganized and littered here and there? What will you think in your mind? Will you prefer shopping from there or you will instantly leave the store without making any purchase?
The same experience can happen online as well if your ecommerce website is not designed efficiently. There are two main concerns around website design that could turn users away from your website.
Your customers may find it difficult to search products they are looking for on your website
You may be organizing your products in a way that put off the users from making a purchase
Apart from these two concerns, there are some common ways used by an ecommerce portal for obscuring their products:
The homepage does not necessarily link to the storefront
The product categories are disorganized at different places
Some products remain hidden beneath the collections
An example of an online store showing too many images: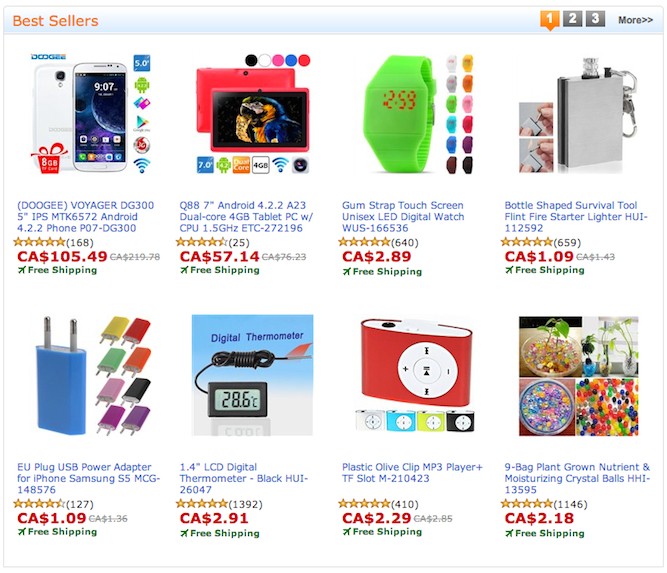 Online stores with varieties of products might feel tempted to present their customers with their exclusive range of collections but at certain point, too many images tend people to ignore the products thus lessening chances of purchases significantly. Even if your products are arranged plausibly, you suffer from overwhelming your customers with too many images.
Hence, it is always advised to choose a clear and impressive responsive website design or theme by ensuring that your storefront is easily navigable. You might choose an attractive web design for your online store like this: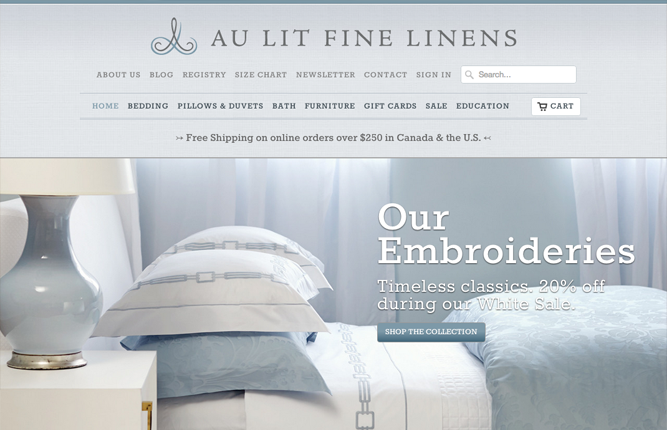 Whether you are planning to develop a new ecommerce website or redesign an existing one, impressive web designs have always played a vital role in pivoting success paths for online sales and marketing.
You Have Not Set Up Trust
When you are buying from an offline store, you might count on a certain degree of trust even if it is mall or an ordinary shop because you hold the satisfaction of its physical location where you can go if you face any trouble while using the product. Moreover, you can have a chat with the product owner before making the final purchase.
However, the scenario is completely different in case of online portals. The most common mistakes done by online store holders that generate feeling of insecurity among the internet users while visiting their website are:
Absence of testimonials and product reviews
Absence of contact details over your site such as phone number, address, and email
No press coverage
No guarantee or trust symbols over your website
An "About Us" page displaying insufficient description about your company
The ways by which you can set up trust among your patrons are:
Crafting a good About Us page with accurate information about your background is one of the most efficient ways of developing trust within your customers.
You can also use trust symbols over your site as it helps in increasing trustworthiness among the customers by inculcating a feeling of security within them.
Including press coverage is the most efficient and ultimate way of enhancing reliability over your site but if you doesn't have sufficient press coverage, you can use product reviews.
A research report of an online magazine internet retailer has shown that including product review can augment the conversion rate of ecommerce site by 14-76%, which is enough to generate good revenue through your online business.
You can also provide a dedicated Toll Free Number on your site to offer support services to your customers however a support email can also be provided where users can reach to your customer executives for clearing their doubt.
Final Note
Lots of reasons are responsible for compelling visitors away from your online store as well as stopping them from making a purchase from your site. These reasons are the reflection of our own mistakes that makes all our efforts goes in vain and lowers the sales and revenue of our ecommerce site. However, this post is not only about understanding those mistakes that every online portal should avoid but it also about how we can get more visitors to our store thus increasing the chances of better conversion rates. Always try to reach maximum customer satisfaction by putting your best efforts because then only you can establish your online store identity among your well-established competitors.